Browsing articles tagged with " reputation management"
I previously wrote about how to manage my online reputation. My challenge was how to keep my professional and personal personalities separate. Yes, yes you can say that they are the same but there are reasons to keep them separate. For me, ths is important when  commenting on blogs for personal and company reasons. 
My company doesn't have a corporate blog but I have this blog. Yet, part of my day-to-day job is to monitor blogs and when apppropriate comment or contact bloggers. And when I do outreach, I definitely try to abide by the rules of blogging.
For me, I feel a need to differentiate between when I comment based on my personal perspectives and as an official spokesperson of my company. Here are my Four Rules for Managing Multiple Personalities that I follow:
1. In identifying who I am on posts, I use "Cece Salomon-Lee for my company name" to identify my role as a spokesperson for my company.
2. If I'm commenting personally, I don't use that identifier – just my name, while using my personal email and blog as ways to reach me.
3. In the content of the post, I also try to clearly outline that this is my company's position.
4. When I email a blogger directly, I clearly send the email from my personal or work email to keep the correspondence separate.
The balance I try to keep is when a connection from my blogging or personal comments can be relevant for my day job. So far, it hasn't been too much of an issue to keep my multiple personalities separate. What do you think? Am I being to black and white in how I manage my reputation online?
My friend and former colleague, Teena, recently commented on her blog, And then….there's that, about reputation management.This got me thinking about how people and corporations have to manage their images, profiles and reputation in this increased scrutiny of citizen journalism and access to information.
First, it was how much information you wanted to give out for free email programs like Rocketmail and Hotmail mail (am I dating myself here?). Frankly, I put in fake information because I wasn't sure how my information would be used.
Then it was posting to electronic bulletin boards and email newsletters. At the time, posting was relatively safe, being seen and commented by that specific community. The speed of information transfer wasn't as easily dispersed through blogs and search engines were just beginning to leverage powerful alogortithms for revealing even the minute detail about you.
With the advent of Google, a person's postings or online commments could be more easily found. But as PR professionals, we had the ability or time to manage prospective fallout and marketers could still control the message.
Now, blogs, twitter, instant messaging and other real time communications technology enable information – both good and bad – to spread very quickly. We now have hours maybe minutes to respond to what is being said online.
Blogging, Facebook, LinkedIn and now people search engines provide us an ability to portray our personalities online. But instead of managing one profile, how do you manage several? A personal profile may convey something that you don't want to present professionally and vice versa. Your reputation can be managed by you but people can make their opinions about what that means.
I personally don't feel compelled to manage several profiles. I frankly don't have the time. I have a LinkedIn profile for professional reasons. I have Facebook only because I wanted to join a friend's group but I haven't really added "friends" or posted any photos.

My blog is where I put most of my effort. It allows me to communicate mythoughts on PR and marketing, while transmitting part of my personality. I point my personal email and online profiles to my blog.
Managing an online reputation requires time. In this more transparent world, it'simportant to manage your reputation. You don't have to create multiple profiles, just one and point back. And from a marketing perspective, your prospective customers/prospects will have insight on who you are before engaging with you.
It's just marketing 101. If you don't do it, someone else will.
Resource: When I was with Niehaus Ryan Wong in 1996-1998, I read an article called "A Brand Called You" in Fast Company by Tom Peters.  It is the best article that I recommend for everyone.

About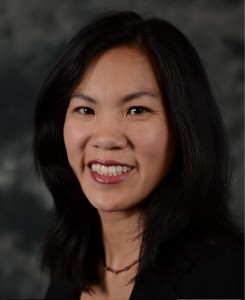 Cece Salomon-Lee is director of product marketing for Lanyon Solutions, Inc. and author of PR Meets Marketing, which explores the intersection of public relations, marketing, and social media.
This blog contains Cece's personal opinions and are not representative of her company's.
Marketing Blogs
Virtual Events & Meetings Blogs
Cisco Virtual Environments
Search Site