Browsing articles tagged with " SEO"
In my previous post, Search and Find – SEO Your Press Release, I mentioned how keywords play an integral role in your press releases. Since that post, I've learned more about how to find these keywords and determine the effectiveness of these keywords for PR.
There are several tools out there to help research keywords. Since we use Wordtracker, I'm going to show the steps from this software.
1. Research Seed Words: To build a relevant set of keywords, start with a general list of seed words. These are general terms that you think are relevant from a search perspective. For example, I did a search on "public relations," getting 100 results with the most searched terms at top. Though the public relations term came back with a healthy number of results, some searches may yield little or no results. When this happens, continue to expand your universe of seed words until you come back with a healthy return.
2. Review the Results: Review the list of words to determine the number of current searches and predicted number of searches on that term per day. If the results are too vague, you can begin narrowing the search term to variations of the word, such as PR, media relations, etc.  However, be careful of narrowing your search too much as you may limit the possibilities.
3. Competition for Keywords: Once you have one set of terms,you'll want to know how many pages compete for these words on Google, Yahoo and MSN. For example, using public relations would be very competitive with over 111 million pages. However, "health public relations" yields only 13,500 pages. 
4. Research, Evaluate, Research: As with everything I'm learning about SEO/SEM, it's all about research, evaluate and research again.
And for you tech pr folk out there, "technology public relations" was not in the top 100 searches for "public relations." Something to think about for those technology PR agencies out there. Will I find you if I need a tech agency?

Press releases are an important component of PR. Typically, I focus on writing the right headline to catch a reporter's attention, while crafting intelligent quotes for my spokesperson. But sometimes, a catchy headline and eloquent phrasing may fall short of helping your client from a marketing and search engine optimization (SEO) perspective.
I was reminded of this recently when reviewing my company's site ranking for various terms.  I realized that my company's press releases was an ideal opportunity for SEO.  MarketingSherpa has an excellent article on how to write a press release to enhance organic search. Here are my top tips:
1) Keywords: Collaborate with your client to understand what their key terms are for SEO. The goal is not to use all of these words in your release, but rather how these terms may be applied based on the topic of your release.
2) Title Tags: This is the description that appears when you navigate to a web page. Many search engines weigh title tags heavily for ranking the content of the site. By understanding your client's general key word groupings, you can craft a title tag that a) includes these keywords and b) accurately describes the content of the press release.
3) Header, subhead, first paragraph: These three elements of your release are important for search engines to evaluate the content of your release. Balance the use of keywords with your client's messages. Though keyword density (the number of times a keyword appears in the release) is important, don't overdue as it may be seen as trying to game the search engines.
4) News Wires: If you client is incorporating SEO, then consider paying extra money to SEO your press release. Why? Since the release is distributed to various sites, this can increase the number of links pointing to your client's website. Since the boilerplate is included in every release, the boilerplate is a great way to incorporate keywords and appropriate links for SEO.

One of the difficulties of PR is knowing the impact that press releases, articles and even emails have on initiatives. URL redirects can be used to help track traffic going to a particular webpage. An URL redirect enables you to go to the same page with various URLs.
For example, a client can see that traffic originating from "pr.companyname.com" was for general PR activities, while traffic for "launch.companyname.com" could have been for an upcoming launch.
These URLs can be provided to journalists, embedded in a press release, or included on blog postings, enabling you to measure traffic to your client's website. Just keep in mind that people may go directly to a website as a result of media and banner advertising (DoubleClick Touchpoints IV report). At least this method gives you another tangible way to measure the impact of your PR efforts.
About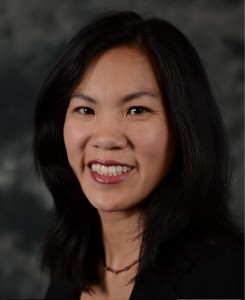 Cece Salomon-Lee is director of product marketing for Lanyon Solutions, Inc. and author of PR Meets Marketing, which explores the intersection of public relations, marketing, and social media.
This blog contains Cece's personal opinions and are not representative of her company's.
Marketing Blogs
Virtual Events & Meetings Blogs
Cisco Virtual Environments
Search Site