Browsing articles tagged with " Weekly Articles"
Better late than never – here is this week's of interesting articles. You can click on the Weekly Articles tag for previous issues or subscribe to the Weekly Articles Feed:  
What Consumers Really Use Media – Via KD Paine's blog, I saw this tidbit about Ketchum's new survey. The survey highlights where consumers turn to for information and advice. Here's the gist of the results: "Despite the strong evidence that friends, family and experts play a key role in influencing decisions, only 24 percent of communicators report having a word-of-mouth program in place." 
Refresher Course for Blogging – Robin Good posts this primer from Joshua Porter. Joshua provides his nine tips for blogging. As communicators/practitioners/marketers, I think it's key to understand how bloggers are constantly seeking to improve their blogs. And personally, I liked Joshua's tips! 
To Astroturf, Is to Be? – Now is Gone is fast becoming one of my favorite PR related blogs. In this post, Ike highlights that astroturfing is just part of our human DNA. In the great words of the Borg "Resistance is futile" – or is it?  
Take a Community to Build a Social Network – Toby Bloomberg shares 12 tips for creating a social networking community. Very solid tips for any company wanting to create a community.  
The Great Twitter Experiment – As many may have heard by now, Jeremiah Owyang started an interesting experiment earlier this week. Jeremiah's twitter post helped many people find each other, including yours truly. Check out my post about this as well. 
When Blogging Isn't for Everyone – This comes courtesy of the Influential Interactive Marketing blog. Seems like Scott Adams of Dilbert fame is realizing that a blog may not be the best outlet for achieving his goals. In this case, Adams had some goals for his blog. As Rohit states: "Free or not free, if your blog ends up having a different voice than what your audience expects, then you may need to come to a similar realization about your blog."  
Social Media in China – Da Jia Hao! (Hello Everyone!) – I will always have a soft spot for China and Taiwan. Buzz Bin brings us an interview with Debbie Weil and the growth of social media in China. Don't underestimate China. Just because the media and information is supervised doesn't mean it will curtail participation by individuals. People have learned to adapt within the unsaid rules of the culture.  
An Evolved CMO –  I found this interesting CMO research from Forrester interesting as it may help to understand what a CMO's ultimate goal is. And heck, maybe we can help with this as well! 
technorati tags: Astroturfing Blogging Buzz Bin China CMO Consumer Debbie Weil Forrester KD Paine Marketing MasterNewMedia NowIsGone Robin GoodTwitter Social Media Social Network Weekly Articles
del.icio.us tags: Astroturfing Blogging Buzz Bin China CMO Consumer Debbie Weil Forrester KD Paine Marketing MasterNewMedia NowIsGone Robin GoodTwitter Social Media Social Network Weekly Articles
icerocket tags: Astroturfing Blogging Buzz Bin China CMO Consumer Debbie Weil Forrester KD Paine Marketing MasterNewMedia NowIsGone Robin GoodTwitter Social Media Social Network Weekly Articles
Here is this week's of interesting articles. You can click on the Weekly Articles tag for previous issues or subscribe to the Weekly Articles Feed:  
The Blog Bubble? – R. Scott Raynovich of Light Reading has an interesting post on Internet Revolution. Raynovich believes that there will be a crash in blogs in terms of how one can make money and continue drawing an audience. If he's correct, then those blogs that provide truly interesting content and insight will continue to stay above the noise. I think we may also see the rise of more blog-lomerates (blogging conglomerates) list GigaOm, TechCrunch, VentureBeat and others.
What Millennials Don't Know – Advertising Age highlights ten marketing myths and their implications for marketers.  Sorry Mellennials, the world doesn't revolve around you! 
Hallelujah – The Truth About PR "Relationships" – I read a few PR agency blogs and inmedia is one of the best. In a recent post, inmedia highlight the myth about media relationships resulting in media coverage. As the post concludes: Bottom line: The only thing that has any currency in a newsroom, the only thing any journalist cares about, is the news value of the story. Anyone who tells you otherwise doesn't understand the news business  
Marketing In is Better Than Out – Brian Hulligan of HubSpot wrote this interesting post about how company websites can become better "hubs" for industry information. In this way, your prospective customers can better find you on search engines, blogs and social networks.  
Spammers Get Sneaky – I had paid scant attention to what seems to be a security hole in WordPress. Wired highlighted a recent sneak attack on Al Gore's website. I'm assuming this doesn't impact the freely hosted WordPress, right? 
Consumer Stats for Pitching – MediaPost's Online Spin blog summarized some interesting data points that were published in Time magazine. Great fodder for those 2008 pitches or for those guys prepping for CES already! 
More SEO Tips for Press Releases – Lee Odden of Online Marketing Blog has some useful tips for press release optimization. Lee has advice from some of the leading press release wires. Also check out my previous post about how to select keywords for your press release.    
Oh My – You Can Be Fired for CARING Too Much – I've just started reading Alec Saunders' blog. Alec usually covers VoIP and VON related issues, but occasionally brings up issues in his native Canada. This recent post about a customer service rep who is concerned about being fired because she spends time with customers. Sorry Sears, you're getting the "I Hate Customers" award.    
technorati tags: Blogs Consumer Stats Customer Service inmedia HubSpot Marketing Millenials Media Relations PR Press Release Public Relations SEO Spam Weekly Articles
del.icio.us tags: Blogs Consumer Stats Customer Service inmedia HubSpot Marketing Millenials Media Relations PR Press Release Public Relations SEO Spam Weekly Articles
icerocket tags: Blogs Consumer Stats Customer Service inmedia HubSpot Marketing Millenials Media Relations PR Press Release Public Relations SEO Spam Weekly Articles
keotag tags: Blogs Consumer Stats Customer Service inmedia HubSpot Marketing Millenials Media Relations PR Press Release Public Relations SEO Spam Weekly Articles
Here is this week's of interesting articles. Have a great Thanksgiving. Yum Yum, I can taste them giblets now! =) You can click on the Weekly Articles tag for previous issues or subscribe to the Weekly Articles Feed:
The Power of 150… or Not? – Mack Collier of Viral Garden brings up a good point of how AdAge is leveraging the Power of 150 list. Maybe it's a case of another company not understanding the full power of social media? 
<What do Tulip History and Web 2.0 Have in Common? – Check out this humorous history lesson from mrontemp blog. Thankfully, I don't like flowers – my lucky husband!
Going Deep into the Blogosphere – David Meerman Scott highlights an interesting site – DeepBlog.com – for finding popular blogs in certain niches.  
Astroturf Can Burn Baby –  John Blossom of Shore Communications writes about PR agencies still working their way around social media. He highlights the issue of "astroturfing" – pretending to be a satisfied customer when posting online. My perspective – learning about social media is no longer an excuse for doing one's homework and understanding the rules of the road. 
Lessons on Customer Service – Jeremiah of Web Strategy put up an amusing post about his experience with Real, Delta Airlines and PeopleSoft. Sometimes, it's good to pay attention to what is being said about your brand online. Kudos to Real for responding so quickly.  Now only if Jeremiah can help me with Citibank's stupid emails – read my rants here, here and here. Jeremiah also retells a story about his Uncle Ted's experience working with prospects. You never know who will become your best customers.  
And When Negative is a Positive – Marketing Pilgrim provides an interesting perspective on the power of negative reviews. They demonstrate that your customers care enough to write a negative review and can even provide good competitive intelligence on competitors. 
PR's New Tools – This article comes courtesy of the Marketing Profs Daily Fix. Looks at how multimedia can enhance your PR program. All good advice – so who's going to do all of this work! =) 
SMRs for New PR? – Lena West of InfoWorld highlights the pros and cons of the social media release. And in her wise words, "And remember, no amount of 'social media-ization' can make a news release exciting. A crappy news release is still a crappy news release."  
Technorati Tags: Astroturfing Blogging Customer Service Marketing Pilgrim MarketingProfs New PR PR Public Relations Social Media Social Media Press Release Web Strategy The Viral Garden  Weekly Articles
Here is this week's of interesting articles. You can click on the Weekly Articles tag for previous issues:
Dell Pulling Out All the Stops – According to Now Is Gone, Dell is taking social media/conversation a step further with the launch of Dell Shares – an investment relations related blog. Maybe transparency and conversation is currency for this economy. Hmmm, consider buying some Dell stock.   
Digging It – Pro Net Advertising provides some simple tips for creating an interesting digg title. I haven't tried venturing onto Digg yet, so if you have other helpful hints, let me know. When New Best Practices are Old – CK brings up a good point about a recent B2B marketing best practices report that was just published. From her perspective, these reports merely add to the echo chamber of what is believed to improve a product launch, versus truly unveiling best practices on what is happening around us. She plans to unveil her top ten best practices shortly.
Ninja Tracking Skills – I just started reading Distilled and they're providing me with some interesting tricks for tracking web traffic. Very nifty indeed. So where's my num chucks and stars…
What Does Language Say About You? – Lois Kelly posted an interesting article on the IAOC Blog. Lois points out how our writing reflects who we are. She analyzed writing from three different CEO blogs and brought up some interesting points.   
Socializing Within the Enterprise – Read/Write Web has an interesting article about the use of social networking within the enterprise. This article raises what tools can/should be used in the enterprise and when. Personally, just more ways to have information overload =)
Brand Consumer for the Fan-sumer –  Jeremiah Owyang does a great breakdown on MySpace and Facebook. This raises interesting questions for the brand marketer in each of us.  
Search and Ye Will Find – First, congrats to Tom Pick for being named one of the top marketing blogs to watch. His article about how to truly leverage SEM is just an example of his approach to B2B marketing. Congrats again Tom!  
Technorati Tags: B2B Marketing blogging Facebook Linguistics marketing PR public relations search marketing social media Social networking web traffic Weekly Articles
Here's this week of interesting articles. Enjoy! 
What's Your CEO's Name? Seth Godin brings up a good point about the accessibility or permeability of a CEO to his/her customers. But since we only use the phone line for the fax, I guess I won't have to worry about telemarketers in the future. Now, how do I get a hold of the Citibank CEO again… 
What's the Story Morning Glory? I've been reading Collaborative Thinking from Mike Gotta. He has some interesting thoughts. His most recent post highlights the backstory on products and the relation to corporate responsibility. This highlights how transparency is becoming an important component of every facet of business; thereby, enabling consumers to trust and participate with your brand, company and product. 
What are You Doing on November 8? David Meerman Scott posted about this totally free event to hear from some of the best marketing gurus out there. Great way to get leads and phone charges for the sponsor, Conference Calls Unlimited. Heck, I actually remember the article, "A Brand Called You," when it was first published in Fast Company. Does this date me? 
Leave out the Welcome Mat Allen Stern of CenterNetworks did an interesting test of the power of welcome. For those coming from social sites, Allen greeted them with a welcome [site name]. Through his test, he increased the number of  subscribers and ad clicks from these visitors. From a PR perspective, this raises some interesting questions in terms of how "social outreach" can have an impact on your client's/company's site traffic.  
Tweet Tweet – Be Sweet B.L. Ochman writes about some Twitter dos and don'ts. Why do I have a feeling more people will be following in her footsteps? Frankly, I haven't started this and don't know if I want to get mired into another time suck! =) 
Telling a Story Through Social Media Now Is Gone wrote how they posted a slide show from American Red Cross (I assume this is a client or someone is directly associated with the organization) regarding the recent fires in San Diego. The article highlights some thoughts before jumping into social media – all good PR tips. 
So You Want Face Time? I like MarketingSherpa – they provide good, basic insight on how to leverage new tools for marketing and PR. Today's lesson – how to market yourself and your company on Facebook. Damn, this means I probably have to spend more time on Facebook, which I was trying to avoid from an online reputation perspective.   
Shorter Sentences Please I attended an internal seminar that said optimal sentence length was no more than 16 words. (16 words exact!) Mike Volpe of Small Business Hub highlights this for readability of online copy. Now to cut down my paragraph length pitches… 
Technorati Tags: blogging Facebook marketing PR public relations reputation management social media Twitter Weekly Articles
WOW! Who would've thought a $15 billion valuation for Facebook? I figured so many people are blogging about this that there's no need to include in this weeks digest. Here's your Weekly Digest: 
It's the Positive that Counts. NOT!David Meerman Scott writes an interesting post about the power "negative" headlines to drive traffic on your website. Who knew, my glass half-empty perspective may actually help drive traffic! =) Where's My Abacus? Accurate Online CountLouise Story of the New York Times highlights the frustration of web visitor counts – those reported by ComScore versus the online property itself. Would this issue be less relevant if we moved to a cost-per-click or action model versus cost per impression model? Probably not. People want to be able to say that have the largest slice of eyeballs. 
Know When to Fold 'em…I'm an avid player of Texas Hold 'em, so this post from Distilled caught my eye. Tom highlights how Absolute Poker's slow response to cheating allegations is impacting their reputation. Take this piece of advice, when you have pocket Aces, don't assume that slow playing is the best strategy! 
Measure Twice, Cut OnceA key point in construction is making sure you have the right measurement before acting. KD Paine summarizes 10 pieces of website measurements you should consider for your PR and marketing efforts.  
It's a BBS. Not It's a ForumWow – it's interesting how some things come full circle. If you remember the term BBS, then you might find this article from Dee Barizo of netbusiness eerily familiar. She highlights the benefits of participating in niche forums for driving website traffic.  
When Social Goes EnterpriseThis sucks. I just learned from paidcontent.org that CrispyNews was acquired by Salesforce.com earlier this year. Good thing, the PR group will still remain. Bad part, no new groups will be opened by non-corporate users. Granted, the RSS feed for the group seemed inconsistent at best. 
Another Reason Not to StealFor those Apple employees trying to get $100 rebates off a free phone, Apple acted swiftly and decisively. Seth Rodin writes that over 800 Apple employees were fired for stealing. Personally, this was the best thing Apple could do. Demonstrates a strong sense of ethics that is sorely lacking from our society. 
Less is MoreBrian Carroll writes the B2B Lead Generation blog and posted an interesting point about doing less may drive more results for sales lead generation efforts. Though Brian is writing this from a lead generation prospective, I wonder how much transfer to the media field? Imagine dissecting my pitch process to determine what yields better results with reporters and bloggers. Interesting thought indeed for me to consider. 
Technorati Tags:  advertising b2b marketing blogging marketing measurement reputation management Social media Weekly Articles
I've been thinking about ending the week on articles that I find interesting throughout the week. Hopefully, you'll find them useful for your PR and marketing efforts. I welcome any recommendations that you have to make this a useful list of articles. I will categorize this under Weekly Articles so you can just skip to the summaries in the future. Here we go: 
Why CEOs Should Be Careful about Blogging
Jeremiah Owyang discusses the challenges of writing a CEO Blog. Jeremiah highlights the key points about why CEOs should be careful before starting a blog, from time, cool factor, to just being plain boring. 
Perils of When Marketing Buzz Hits Reality of Customer Service and Product Quality
Marketing Pilgrim highlights the perils of Apple's reputation based on recent goofs and whether this will impact Apple's marketing machine.  
 
Using Social Media to Raise Money
B.L. Ochman gives a refreshing look at how one nonprofit organization raised $1 million in 4 weeks. That's more than some for-profit start ups out there! 
 
Falling Technorati Links – What's the True Picture?
Mack Collier at The Viral Garden writes about the decrease in links on Technorati. Is this a good barometer of authority when twitter, Facebook and other types of incoming links are not being counted? Interesting question for our reliance on Technorati for pointing us to "popular" blogs for PR and marketing outreach. 
 
The Multiple Faces of Social Networking
I previously wrote about managing my online reputation here and here. Max Kalehoff posted to the OnlineSpin about this growing social network illness and what needs to be done to "cure" it. From a marketing perspective, the question I constantly ask myself is which network should you participate in, monitor or just plain ignore? 
Technorati Tags: Weekly Articles PR Public Relations Marketing Social Media

About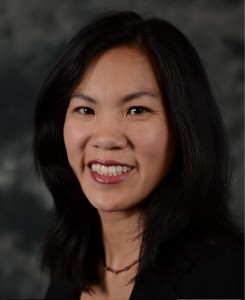 Cece Salomon-Lee is director of product marketing for Lanyon Solutions, Inc. and author of PR Meets Marketing, which explores the intersection of public relations, marketing, and social media.
This blog contains Cece's personal opinions and are not representative of her company's.
Marketing Blogs
Virtual Events & Meetings Blogs
Cisco Virtual Environments
Search Site