Browsing articles tagged with " LinkedIn"
In late April, I wanted to start exploring different ways that we can now pitch media. Besides my page about how to pitch bloggers, I looked into the new way of pitching via Twitter in my post titled,"Brave New World of Media Pitching: Twitter."  
Social networking is a new avenue for public relations professionals. From my perspective, LinkedIn has some interesting opportunities. Here's my look at LinkedIn in the brave new world of media pitching:
Make Connections: LinkedIn's core purpose is to make connections – either with people you know or people you want to know. If you're seeking to connect with a journalist, you can request a "linkedin" connection to make an introduction. Rather than send a blind pitch to a reporter, what's better than a friend making the pitch on your behalf?
Research Media: I was recently searching for a reporter to create a briefing sheet and found the reporter's LinkedIn page. Doh! I can't believe I didn't consider this in the past. LinkedIn is rich with information about a person's background. Leverage LinkedIn to research reporters – where did they work in the past, titles, and other pertinent information. This provides incredible insight before you pitch the reporter as well as to prep your spokespeople.
LinkedIn Answers: LinkedIn Answers provides an opportunty for PR to participate in or start a conversation on relevant topics. Certain topics can also show up high on a Google search, which helps if a reporter is searching on a specific topic. In the end, you never know how a reporter gets her inspiration for a story and if she needs sources.
What other ways are you using LinkedIn for media outreach?
UPDATE: Just saw this post by Lewis Green of BizSolutionsPlus regarding value of LinkedIn.
Other posts in the "Brave New World of Media Pitching" series:
Brave New World of Media Pitching: Twitter
technorati tags: LinkedIn Media Pitching PR Public Relations marketing media relations
del.icio.us tags: LinkedIn Media Pitching PR Public Relations marketing media relations
icerocket tags: LinkedIn Media Pitching PR Public Relations marketing media relations
All content copyright Cece Salomon-Lee, Creative Commons Attribution-Noncommercial-Share Alike 3.0 Unported, with the attribution: By Cece Salomon-Lee, PR Meets Marketing, and a link to the post.
OK – I previously wrote about how to manage my many online personalities here and here.  Since those posts, I've reversed my previous position about my online reputation. The heart of it is managing relationships through the tools available to me.
In the end, PR is about relationships. How do you build, nurture and maintain them. However, it is challenging with the nature of PR – reporters moves, accounts change and an unending cycle of new account folks.
I read recently that the average number of jobs that today's workers will have throughout their lifetime is about 12-14! With that type of churn, you're expecting only a person to be in their current job an average of less than 2 years. Developing the relationships that are key to our industry require a long-term, patient approach.
What are the tools that enable me to identify, develop and maintain these contacts? I now have four ways for managing these online relationships:
Facebook – Despite my previous email about keeping my online reputation to a minimum, I realized that Facebook is another avenue for connecting with colleagues and industry contacts. By friending people, I can subscribe to a RSS feed to keep up to date on what's happening. I still need to learn more about Facebook, but I'm starting to understand how Facebook differs from LinkedIn. Friend me and I'll friend you back.

LinkedIn – I still use LinkedIn more for business contacts as I've had this account the longest. LinkedIn's strength is when you're looking for a job or for seeking advice from peers. I use LinkedIn Answers quite a bit for a professional perspectives. View My LinkedIn Profile

Twitter – I lost wrote that Twitter is changing how news/information is being dissemated. I just started getting into Twitter via Jeremiah Owyang. In fact, I responded to some questions about my company's solutions as Jeremiah and CenterNetworks were viewing a webcast. Like Facebook, I'm realizing that Twitter is an important tool for following trends, competitors and my own company. Follow me on Twitter and I'll follow you. 

Personal blog – And of course this blog has enabled me to make good relationships. By linking to posts and commenting on other blogs, I've developed new relationships that wouldn't have been possible. Whether a corporate or personal blog, I strongly believe that a blog is key if you want to engage in "blogger" relations. It demonstrates that you're contributing and spending the time to understand the community.
Are there other ways that you manage your online relationships? Let me know.
technorati tags: Facebook LinkedIn Online reputation PR Public relations Reputation management Twitter
del.icio.us tags: Facebook LinkedIn Online reputation PR Public relations Reputation management Twitter
icerocket tags: Facebook LinkedIn Online reputation PR Public relations Reputation management Twitter

My apologies – I am having the damndest time getting the links to work. You can click on the Weekly Articles tag for previous issues:
Share and Share Alike – Todd Defren of PR-Squared brings up a good point that sharing information is integral part of social media.
Best Buy and Customer Service in the Same Sentence? –
MarketingPilgrim writes about a good customer experience. The tons of comments seems to indicate that the typical experience is less than stellar. But who knows, maybe Best Buy will start with business customers, which may slowly invade the in-store experience… Nahhh – I was just kidding!
Where's the Short Cut to Timbuktu – inmedia Public Relations Blog has an interesting post about media list building. As I've said before, don't rely solely on the media databases. Augment the research by reading the publications online or in print. 
LinkedIn for the Unconnected? –
CenterNetworks posted this article by Drama 2.0 regarding the value of social networks, specifically LinkedIn. Interesting piece about the value of social networks and who's truly participating.
You're Invited But… – Robert Scoble has an interesting point about attending the Google announcement of Android. When looking at early adopters and tech geeks, I think blogs like Scobleizer and TechCrunch should be given equal weight with the "big guys." It's about knowing your influencers…
Google's PR comes across as "only caring about big bangs." Last week I was in the Open Social press conference. Everyone else in the room worked for a big-name media outlet. Business Week. Wall Street Journal. Los Angeles Times. CNET. Barrons. etc. etc. Even TechCrunch was relegated to a phone-based seat and wasn't in the room. That tells me that Google's PR doesn't get the value of small people. In fact, if you were tracking the mentions of that press call you'd have seen my use of Twitter during it got mentioned many times on blogs. Google's PR didn't seem to even understand why Twitter was important. They also kept me from using my video camera during the press call (the only reason I got video is cause I carried a cell phone with me — they asked me to leave my professional camera out in the car). Compare that to presidential candidate John Edwards who let me film, even on his plane during "off times." And he has a Twitter account too. 
Listen to Me Now! – Paul Dunay posted an interesting podcast between Jim Nail, chief strategy and marketing officer at Cymfony, and Pete Blackshaw, executive vice president at Nielsen Online Strategic Services. Jim and Pete discuss what conversational marketing truly is – it's more than just surveying people or putting up a blog. It's about how to "engage" and "sustain" conversation beyond just the dollars and cents. 
Being Social Does Help –
I've gotten to know Tom Pick through his blog and he consistently provides actionable counsel for B2B marketing. In this most recent post, he outlines his experience with social tagging. I've used some of his tips for my personal blog and I've seen some modest results as well. And if you've wondered about the effectiveness of social media, check out this post from Mack Collier of The Viral Garden.
To Be Ethical Or Not is the Question –
Shel Horowitz authored a guest post on the IAOCblog about a Blogger Code of Ethics.
Hmmm, what disclosures should I be making now?? =P
Technorati Tags: Best Buy, blog ethics, conversational marketing, Customer Service, inmedia, media lists, LinkedIn, Paul Dunay, press conference, Scoble, social media, social networks, tagging, Todd Defren  
Uncategorized
So I'm planning to attend a few events this month. Let me know if you'll be there too.
Linked In Q&A: Fake Steve Jobs with Guy Kawasaki
When: 6:00 pm Pacific
Where: Computer History Museum @ 1401 N Shoreline Blvd., Mountain View, California 94043 US
Cost: Free
When: 6:00 – 11:00 pm Easter
Where: The Estate, 1 Boylston Place, Boston, MA 02116
Cost: $10. Currently sold out. Monitor the TechCrunch blog for tickets to be released. I believe there are only 200 left.
CenterNetworks Big Boston Brunch
When: 10:30 – 1:00 pm Easter
Where: Intercontinental Boston
My friend and former colleague, Teena, recently commented on her blog, And then….there's that, about reputation management.This got me thinking about how people and corporations have to manage their images, profiles and reputation in this increased scrutiny of citizen journalism and access to information.
First, it was how much information you wanted to give out for free email programs like Rocketmail and Hotmail mail (am I dating myself here?). Frankly, I put in fake information because I wasn't sure how my information would be used.
Then it was posting to electronic bulletin boards and email newsletters. At the time, posting was relatively safe, being seen and commented by that specific community. The speed of information transfer wasn't as easily dispersed through blogs and search engines were just beginning to leverage powerful alogortithms for revealing even the minute detail about you.
With the advent of Google, a person's postings or online commments could be more easily found. But as PR professionals, we had the ability or time to manage prospective fallout and marketers could still control the message.
Now, blogs, twitter, instant messaging and other real time communications technology enable information – both good and bad – to spread very quickly. We now have hours maybe minutes to respond to what is being said online.
Blogging, Facebook, LinkedIn and now people search engines provide us an ability to portray our personalities online. But instead of managing one profile, how do you manage several? A personal profile may convey something that you don't want to present professionally and vice versa. Your reputation can be managed by you but people can make their opinions about what that means.
I personally don't feel compelled to manage several profiles. I frankly don't have the time. I have a LinkedIn profile for professional reasons. I have Facebook only because I wanted to join a friend's group but I haven't really added "friends" or posted any photos.

My blog is where I put most of my effort. It allows me to communicate mythoughts on PR and marketing, while transmitting part of my personality. I point my personal email and online profiles to my blog.
Managing an online reputation requires time. In this more transparent world, it'simportant to manage your reputation. You don't have to create multiple profiles, just one and point back. And from a marketing perspective, your prospective customers/prospects will have insight on who you are before engaging with you.
It's just marketing 101. If you don't do it, someone else will.
Resource: When I was with Niehaus Ryan Wong in 1996-1998, I read an article called "A Brand Called You" in Fast Company by Tom Peters.  It is the best article that I recommend for everyone.


I've read a lot about transparency and authenticity being key in this increasingly open and social world. I started wondering how sincerity fits into the picture. 
The assumption is that transparency and authenticity will automatically equate to sincerity, but this may not always be the case. The challenge that we have as marketers and PR practioners is how we are perceived by our target audiences – customers, analysts, media and bloggers.
With text based communications, sincerity is difficult to communicate. In fact, Fast Company had a tidbit about a how people interprete emails in their story about "There's a Message in Every Email."  Punctuation, emoticons and other factors impact how your email is received and perceived by the recipient.
You could be completely transparent and authentic, but not truly speaking sincerely. Or truly sincere but perceived otherwise. How can you differentiate one from the other? I think that social media, when used properly, provides us an opportunity to be sincere in a more "natural" environment.
Why? Because the formality of email pitching gives way to the profile, pictures and personality portrayed in our LinkedIn or Facebook pages. Woul there be value in including links to our profiles when contacting bloggers and media? Possibly because face-to-face contact was previously required to achieve a level of familiarity. Now social media is helping to shape how our target audiences perceive us. If those profiles were contrived for other purposes, it would be very obvious. The sincerity factor would disappear.
I caution that the issue isn't to pitch or promote your product/service at every opportunity – though sincere, it lacks authenticity. I believe that along with participation, transparency, and authenticity, sincerity is an important element of marketing and PR.
What do you think? 
About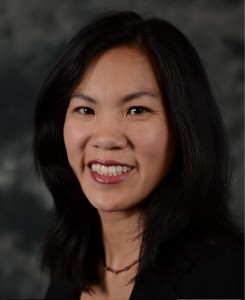 Cece Salomon-Lee is director of product marketing for Lanyon Solutions, Inc. and author of PR Meets Marketing, which explores the intersection of public relations, marketing, and social media.
This blog contains Cece's personal opinions and are not representative of her company's.
Marketing Blogs
Virtual Events & Meetings Blogs
Cisco Virtual Environments
Search Site