Browsing articles tagged with " Public Relations"
Though I just received my invite to Storify, I am very impressed with the power that this content curation tool can provide for marketing and public relations. It's simple and easy to use, a must for today's busy professional. And a single story can have multiple contributors.
Still in beta with invites given out occasionally, Storify has great potential for marketing and public relations. Here are five ways Storify can help your efforts:
There was a recent discussion on Focus regarding how start-up companies can get noticed by Gartner analysts. One misconception is that you have to be a paid customer of the top analyst firms – Gartner, Forrester, Altimeter, etc. – in order to meet and brief analysts about your company. In addition to my response to the question, I'm including an overview of what you should do before, during and after a briefing.
The old adage "a picture is worth a thousand words"underscores how a single image can communicate complex ideas. In my RSS feed, I've noticed an increase in infographics used for a variety of topics from mobile usage to social media stats. And in the work I've been doing for Virtual Edge Institute, we've created a couple of infographics as well.
While I envision more and more PR/marketing practitioners to use infographics, I would recommend limiting their use to summarizing key figures or information of interest to your audience. Here are a few of my favorite infographics:
I met Chris Abraham, President of Abraham Harrison, while he was in a San Francisco late last year. While we were unable to record an interview at the time, I sent Chris some questions via email. Here are Chris' video responses, as he shares his thoughts about his company, why they don't consider themselves a PR agency, and what he would like to see in 2011.
Briefly, Chris is a leading expert in online public relations with a focus on blogger outreach, blogger engagement, and Internet reputation management. He can be reached on Twitter @chrisabraham.
If you are interested in submitting suggestions for future blog posts or would like to be a guest blogger, please contact me.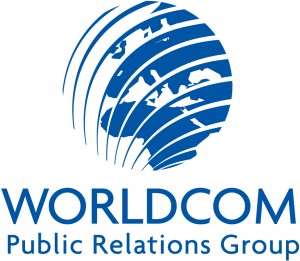 Guest Post by Cortney Rhoads Stapleton, SVP and head of the Professional Servies Practice at BlissPR New York & Aven L. James, Account Supervisor at BlissPR in New York City
While most people have made their resolutions and predictions, there is still snow on the ground in NYC, so we feel that is our free pass to add our contribution. This is a synthesis of the thoughts from members of the B2B Practice Group of the Worldcom Public Relations Group, the world's largest network of independent PR firms. In conversations with Worldcom partners in North and South America, a few trends emerged about the direction of our profession in 2011: Continue reading »
For nearly 3 years, I've been writing about PR, marketing, social media, and most recently virtual events. At times, I've been very prolific and other times I've gone weeks without a post. As a commitment to myself and to you, my readers, I wanted to share some updates for the site in a short video message that I hope will make the blog more useful for you.
Briefly, I am enacting an editorial calendar to help develop a schedule of posts and expectations. My writing schedule will be Mondays (virtual events), Wednesdays (pr, marketing, social media), and Fridays (PRMM interviews with industry experts).
I also want to invite you to submit your ideas for potential blog topics and interview subjects (email or video). Here are some high-level bullet points on what I'm looking for in guest posts, interviewees and/or blog ideas, such as surveys highlighting key trends, case studies that demonstrate ROI, interesting case uses of technology, someone who is truly visionary, etc. 
But, most importantly, read my past posts first before connecting with me.
If you're interested, please drop me a note either in the comments or via email. I look forward to hearing from you and watch here for future announcements.
From January 12-13, 2011, hundreds of people will gather in Las Vegas and online to attend the Virtual Edge Summit 2011. I have had the pleasure of assisting the Summit in their public relations and marketing efforts. While I have done PR and marketing activities as a vendor exhibiting or speaking at an event, this was an interesting opportunity to help drive awareness, conversation and ultimately registrations for a conference of this sidze (not including corporate webinars and virtual events).
With the conference a week away, we will not have a full sense of the results until after it has concluded. With that said, I wanted to highlight three strategies and tactics we used (are using). While this doesn't encompass everything we did/are doing for the Summit, it does provide a look under the covers:
Key Objectives
1. Drive Brand Awareness: This year, the Virtual Edge Summit expanded its program beyond virtual events, meetings and conferences to incorporate virtual learning and training. This opened up the Summit a potential new pool of attendees within the elearning and training spaces. Our goal was to continue driving awareness within the meeting and events industry, while introducing the Summit to this new space.
2. Increase Engagement: We wanted to build on the 2010 efforts to further involve our audience – both virtual and physical – with the Summit. This would help generate word of mouth amongst our key audiences and hopefully reach new target audiences.
3. Grow Registrations for In-Person and Virtual Attendance:  And of course, part of the success would be measured by the number of registration for the in-person and virtual versions of the event.
Key Tactics
1. Focus on Public Relations: My foundation is in public relations, so this was a natural area to focus our efforts.  In addition to the general press releases about keynote speakers, new sponsors and the program, we looked at how we can generate discussion in the industry, while promoting the Summit. For example, we decided to develop an infographic that summarized the key virtual events industrystats from 2010. The purpose was to provide the industry with a visual way to synthesize the progress that virtual had made over the past 12 months. In addition to posting to the Summit blog, we contacted key reporters, industry bloggers, and sponsors. The resulting blog posts and discussion around the infographic keeps the Summit and Virtual Edge Institute front and center.

2. Start and Seed a Summit Blog: Our speakers are the innovators within the virtual events and learning industries. We started a blog and invited our speakers to submit 300-400 word blog postings related to their presentation or industry. With a dozen speakers taking up the offer, this provided credibility to the blog, allowed us to generate relevant content quickly, and distribute this to a wider audience through speaker promotion. At this writing, our hope is to continue the blog to drive the conversation until the next Summit.

3. Social Media: While Twitter was leveraged last year, we drafted a more formal strategy for our social media program this year.

a. The cornerstone will continue to be Twitter, assigning each room with a unique hashtag to receive questions from the audience. We also created Twitter lists of attendees, speakers and sponsors to recognize all the different audiences supporting the Summit. Finally, we reached out to speakers and sponsors to promote their participation at the conference, which generated many tweets leading up to the conference over the past few days.

b. We researched groups in learning, training, events, conferences and meetings on LinkedIn.  Following group guidelines, we posted information about the Summit, participated in appropriate discussions,  and/or started discussions.

c. With regard to Facebook, this is being leveraged as an alternative way to connect with our audiences. We cross post all blog posts and post questions to solicit engagement. While this part is nascent, we're contemplating using Facebook as the main photo archive for the Summit and inviting virtual attendees to post photos of where they are attending the Summit to the page.
Wish Us Good Luck
While this doesn't cover everything we've been doing, I'm pretty happy with what we've been able to accomplish so far. If you're interested in checking out the summit, you can register at http://www.virtualedgesummit.com/registration_reader. The interesting aspect is that the Summit will have ten different technology vendors streaming the content. The idea is to provide people with a choice and way to evaluate different ways of holding a virtual event.
In the post-event summary, I'll highlight some other unique aspects of the event, initial results and some areas of improvement.
And I'll also be one of the virtual hosts to bring content live from the exhibit show floor to the virtual audience! (wish me luck)
About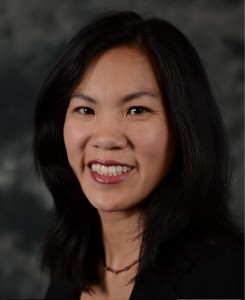 Cece Salomon-Lee is director of product marketing for Lanyon Solutions, Inc. and author of PR Meets Marketing, which explores the intersection of public relations, marketing, and social media.
This blog contains Cece's personal opinions and are not representative of her company's.
Marketing Blogs
Virtual Events & Meetings Blogs
Cisco Virtual Environments
Search Site