Browsing articles tagged with " Social media"
Outside of some close friends, one of the little known secrets about me is that I used to salsa dance. Not only did I enjoy dancing, I also competed in group and couples competitions. Like all enthusiasts, I subscribed to all the salsa lists to learn about upcoming events, lessons with outside instructors and more. Since I broke my ankle preparing for a competition (um, long story =), I've discontinued following the salsa activities and unsubscribed from all the lists. At least I thought I did.
Recently, I've started receiving notifications about these events, not through my email, but through Facebook. It's getting so bad, that I'm on the verge of unfriending someone who has been sending me the most number of "event notifications." In one case to be removed from a list, the response I received was: "however, please be advised this is a public event and it could be that one of your friends who originally received the invite from me extended the event invitation to you."
Three Things to Consider Before Hitting Send on Facebook
 While the full potential of Facebook is yet to be tapped by marketers and businesses, here are some key considerations before dropping your email lists into Facebook:
1. Relationships Matter: The intrinsic value of Facebook is that friends are great filters for knowing what I like and don't like. Make sure you have an established relationship before sending an email or invite to someone, which leads to
2. Permission Marketing: Seth Godin's book is key to engaging people via online marketing. Make sure you received permission from someone first. If you're seeking to migrate your email list to Facebook, then be transparent about what you're doing. Personally, the best thing is to ask those on your email lists if they would like to be contacted via Facebook – this way, they opt in for your Facebook communications.
3. CAN-SPAM Compliance: While I don't know what the legalities are, I assume that Facebook communications would fall under the CAN Spam Act with regard to commercial content. As stated on the FTC website:
"Despite its name, the CAN-SPAM Act doesn't apply just to bulk email. It covers all commercial messages, which the law defines as 'any electronic mail message the primary purpose of which is the commercial advertisement or promotion of a commercial product or service,' including email that promotes content on commercial websites. The law makes no exception for business-to-business email. That means all email – for example, a message to former customers announcing a new product line – must comply with the law."
As such, make sure to allow for peopel to easily opt out of future communications.
Conclusions
To my knowledge, there is no way for me to opt out of someone's "marketing" communications. Rather, I have to go to each group or event to leave. This is frustrating as many times, I have not directly signed up for the initial communications. Ideally, Facebook would create a backend platform tool for marketers to manage these types of communications. Similar to existing email solutions, the communications platform would enable businesses to:
1. Send communications to people who have opted in
2. Manage opt out requests for individual groups/events or everything managed by that business
3. Monitor response rates, unsubscribes and clickthroughs for the communications
4. Provide trending reports, such as friend referrals, time of day opens, etc.
5. And much much more
And for members, we should be able to filter out communications beyond just the spam button. For example, I do want to stay updated with my friend, I just don't want all the updates regarding the next salsa class or bachata dance off.  What recommendations would you provide for marketers and to Facebook?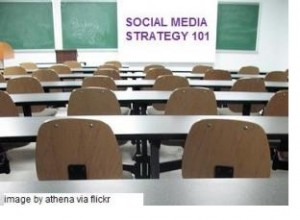 I had an interesting conversation with someone a few weeks ago about the definition of social media and social media marketing. I think it's important to explore the definitions to ensure that we're on the same page.
I posted this question to my different social networks and here are couple of responses that came back:
I would define social media and social marketing, as an attempt to connect with a niche portion of the population, which utilizes digital channels of communication. These individuals were formally unavailable and couldn't have been harnessed through traditional marketing avenues. This day and age, it has become increasingly important to reach out to these individuals, especially in light of the expansion of social networking. Consequently, social platforms now grant businesses the ability to accomplish this with ease. By establishing more transparency and openness, companies can ultimately harness potential customers that were previously unattainable. – Ryan Schoenefeld via LinkedIn

akornblattSocial Media are the tools, Social Marketing is what you use Social Media for.

akornblatt Social media are the tools used in social network and social marketing, which are both unique as well
Social Media and Social Marketing Defined – Simply
While Wikipedia provides a fairly academic definition of social media, here's my simple definition: Social media is when you and I use online applications, such as Twitter, LinkedIn, Facebook, etc. to create, share, and distribute content (e.g. Video, blog posts, etc.).
If Social Media is the tools, then Social Media Marketing is the toolbox. From my perspective, Social Media Marketing leverages social media to achieve key marketing objectives and engage in conversations with key constituents.
Conclusions
Based on these definition, my goal with these series of posts is to explore how organizations can leverage a social media marketing strategy to achieve marketing and communications goals. Like all marketing strategies, this requires different components to come together under this umbrella, such as public relations, lead generation, customer relations, analyst relations and more. Hence, I am changing this from "Social Marketing Strategy 101" to "Social Media Marketing Strategy 101."
Do you agree or disagree? Let me know.
Other Posts in the Series
1. Social Media Strategy 101: Are You Ready?
2. Social Media Strategy 101: Which Persona Helps Tell Your Story?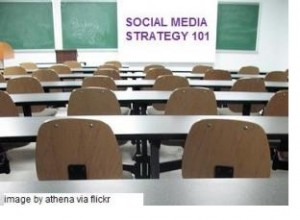 Previously, I highlighted how I used social media. After reading recent posts by Dave Fleet and Social Media Explorer regarding the social media marketing ecosystem and measurement respectively, I wanted to expand upon my thoughts about how to take social marketing to the next level.
One challenge for many marketers isn't how to get started, rather it's how to delegate your time to make the most out of your social marketing. This series of posts will look at putting a social marketing strategy together. And where relevant, I'll add my thoughts in terms of how PR can leverage this information for their strategies as well.
While many may start strong with social media, these efforts may slowly stop without fully evaluating if you're ready to embark on a social marketing strategy. Here are six questions to ask yourself before starting:
1. Are your executives supporting you? While social marketing is being adopted by corporations, the question is whether your executives understand the value of social marketing to the business. Since results may not be immediate, you'll want one executive sponsor who can advocate for the program and highlight the long-term benefits.
2. What are your objectives? The tendency is to start setting up pages and accounts before fully understanding what your objectives are. Take a step back and outline what your goals are before setting up accounts.
3. Where is your audience? Along with your objectives, evaluate where your audience congregates. Jeremiah Owyang of Web Strategist Blog calls this "fish where the fish are."
4. Do you have something to say? Getting started is easy. Maintaining the momentum is difficult. Do you and your company have something to say, consistently? If not, then maybe starting a blog isn't the best venue for you but maybe slideshare.net where you can post occasional presentations and white papers.
5. How much time do you have to dedicate to this? According to Exhibitor Media Group, 30% of marketing professionals spend 6+ hours on social marketing a week, with 10% spending 21+ hours. Do you have the time to monitor, create content and track metrics for your programs?
6. Who's doing the work? Ok, you've identified someone who has the time, but who is that person? Social marketing is an extension of your corporate brand. You need to have the right individuals in place to evangelize and steward your brand.
Conclusion
By answering the above six questions, you can develop the right approach that fits your company and time. What other questions should one ask before pursuing a social marketing program?
Exhibiting and sponsoring at trade shows is an important component of the marketing mix.  While physical meetings and conferences experienced a hit in 2009, I believe that more marketers will return to physical events in 2010. Here are five tips to optimize your trade show presence:
Media Alert
Consider issuing a media alert (a smaller version of a press release) one to two weeks before the conference. The purpose is to highlight your participation at the event, why attendees would want to visit your table or booth, and highlight any executives speaking at the conference.
Announce News
Consider announcing significant news at the conference to drive buzz about your company. The news can be a game changer such as a new product, partnership or customer.
Media Outreach
While some conferences will provide you with a media list, don't completely rely on this as your single source for media. Research local reporters, analysts and bloggers who may be interested in meeting with your executives to learn more about your company.
Social Media
While social media provides marketers more opportunities to directly connect with customers and prospects, it's critical to engage in the conversation and use it as a listening tool. Monitor the conference hashtag to identify key conversations, consider posting event summaries to your blog or update your Flickr page with images from the show floor.
Consistent Messaging
From the person staffing the booth to your key sales person networking the conference show floor, ensure that everyone is consistent on the key messages you want to communicate at the conference. I recommend creating a one-page cheat sheet that you review with everyone before the conference begins.
What other tips do you have for optimizing your tradeshow presence?
One of the great things about LinkedIn is the ability to start a group around an organization or topic. I co-manage the Virtual Events Forumwhich addresses topics related to virtual events and environments. In managing this group and looking at successful examples as the Event Planning and Management group founded by Julius Solaris, whom I've met virtually and one day will meet in person, I have these five simple tips for managing your LinkedIn group:
1. Set Up Email Templates: There is an option to set up automatic email responses to people seeking to join the group and when they are approved. This is a great way to add a personal touch while saving you time.
2. Create a Group Logo: When people join a group, they have an option of displaying the group's logo. This is a great way to brand your group and spread the word through members' profiles.
3. Communicate Ground Rules: Whether you have tens or thousands of members, it's good to clearly communicate the rules of engagement for your group. Highlight what is tolerated and what constitutes banning a member or deleting a posting. This will keep things orderly for your group.
4. Assign Group Moderators: At a certain point, say about 150-200 members, you will want to assign a co-manager. This enables you to monitor the group and spread the responsibilities to a trusted member of your community.
5. Share it with Your Contacts: Finally, when you start a group, share it with your contacts by updating your status with the group name and link. I would then selectively send an email to contacts who may be most interested in the group. This way, you're not spamming everyone in your contacts.
Any other recommendations?
Last year, my husband and I had started shopping for pick-up trucks. We had narrowed it down to a Ford Ranger of Toyota Tacoma. While we preferred the Tacoma, we decided not to buy at that time. That turned out to be a good decision based on what happened earlier this year. Fast forward 7 months. We felt comfortable enough with my new (now 4-month old) job to start looking again.
Cash for Clunkers Program
Part of this was spurred by the Cash for Clunkers program that was signed into law by the Obama office. In a nutshell, the goal of the program is to incent car owners of gas guzzlers to purchase more gas efficient vehicles. If your car qualifies for the program, you can get anywhere from $3600-4500 back. Brilliant  move by the administration – good for environment, good for the car owner (especially if these cars are only worth a few hundred dollars) and good for car manufacturers pummeled by the economy over the past year.
Ford and EV Vehicles
Interestingly, while we had favored the Tacoma last year, we made a decision to buy Ford this time. Why? For two reasons:
1)     Of all the American automakers, Ford was the only one not in bankruptcy or to take money from the Government. The impression is that Ford is better of economically, which may or may not be accurate. But for finicky car buyers, this is an important distinction. I am comforted that Ford will be around in the near future.
2)     While attending the Marin County Fair, there was an electric vehicle (EV) showcase. We learned that of all the pick-up trucks, the Ford Ranger is best for EV conversion because of the truck width and carriage is ideal for adding batteries. Who knew? Too bad they didn't continue improving and manufacturing the EV Ranger (please bring it back Ford), but this point turned us into Ford Ranger buyers.
Scott Monty Who?
After making our decision, we visited Novato Ford. Since we spent a good portion waiting for paperwork and discussing which car to buy (used or new), I naturally wanted to see if Ford's social media programs filtered down to the sales guy at the dealership.
When asked about Ford's PR and social media campaigns, got blank stares, "Scott Monty Who?" None of the sales folks on the floor seemed to be aware of the efforts. And when my husband asked the contract gal about how dealers provide feedback to Ford, she stated that the owner of the dealership did.
Ok – I know this isn't a scientific study. For this dealership, the folks who connect with consumers (you and me) on a daily basis have minimal participation in the conversation with Ford's headquarters and larger campaigns. It'll be interesting to see what happens as Ford continues to expand their social media outreach.
Cash for Clunkers + Rebates = 50% off
In the end, we decided to buy a used truck (1200 miles) that came with a shell. However, there is evidence that the Cash for Clunkers program is spurring sales. Interestingly, if we had participated in the program and with the manufacturer's rebates, we could've driven off the lot with a new 2009 Ford Ranger for 50% of the list price! The program officially begins on July 23rd. I wonder if the auto sales numbers will start to climb in August?
Final Thoughts
It will be interesting to see if the Cash for Clunkers program, combined with Ford's social media efforts will be the turning point for this American classic.  While we may be the exception to the rule, I found it interesting that Ford Rangers are the best for EV conversions (Ford, are you listening?) Maybe there is a niche here that you can get the word out. And finally, it will be interesting to see if Ford's own social media best practices will filter down to the sales associates and dealer networks working directly with customers.
What do you think? Have you bought a car lately?
I noticed this series of tweets with Chris Heuer, Social media Club Founder, on Twitter the last couple of days.
Before I continue, I do want to disclose that I was previously employed with the company that Chris is referencing in his tweets. The purpose of this post is to solely highlight the increased use of social media for sales, customer service, and customer feedback.
Now back to where I was headed =) In the past, most of these sales and customer support activities were done out of the public eye either through customer advisory boards, email customers surveys and other communications methods. However, as more potential and current customers seek information from trusted sources, that is our social graph and friend networks, these previously "secret" processes are being brought to the surface.
From a sales perspective, I recently wrote about the pros and cons of using Twitter for sales prospecting.  In this case, we are now seeing how one has to be careful with connecting with customers with social media, especially with someone like Chris who has over 10,000 followers. Here are my recommendations for engaging with prospects or customers via social media:
 

* Acknowledge the Person's Feedback: In this case, Chris was unhappy with the amount of time it took for a response and when he was finally contacted, the level of understanding for his business. By recognizing these two points, the company would have acknowledged their mistake. As Alli Gerkman wrote recently, "Sometimes 'Sorry' is the Best PR"
* Take It Offline: The first tendency is to want to respond via social media to tell your side of the story. While I would have also responded via Twitter back to Chris, my message would be about connecting offline. This way, you demonstrate that you are listening online and being proactive.
* Personalize the Brand: I realize there is a lot of discussion about having a "corporate" brand on Twitter vs personal ones. I strongly believe that a corporation should have a corporate brand. With that said, I have also recognized the value of "personalizing" who is managing the Twitter feed. And so your corporate brand isn't associated with anyone person, you can say that the marketing team or a couple people are responsible for the Twitter feed. In this case, I am unsure who is responding back to Chris.
These are just a few of my ideas – what do you think?
 UPDATE: The company subsequently sent a tweet to Chris apologizing with a plan to call him today.
Tweet this on Twitter:
Cut and paste into Twitter:
Using Social Media for Customer Support – three things to consider by @csalomonlee: http://bit.ly/UnRQs
About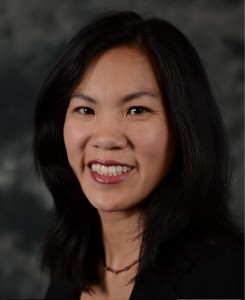 Cece Salomon-Lee is director of product marketing for Lanyon Solutions, Inc. and author of PR Meets Marketing, which explores the intersection of public relations, marketing, and social media.
This blog contains Cece's personal opinions and are not representative of her company's.
Marketing Blogs
Virtual Events & Meetings Blogs
Cisco Virtual Environments
Search Site