Browsing articles tagged with " Marketing"

I authored a guest post on "Using Social Media to Drive Virtual Tradeshow Leads" for It's All Virtual, an influential blog exploring virtual events and environments. In my post, I highlight key strategies on how you can leverage social media:
1. Identify influencers
2. Engage in conversations
3. Advertise Socially
4. Share Freely
5. Measurement and Tracking
I conclude my post by stating:
One word of warning is to first research and evaluate before plunging in with a social media marketing program, especially when contacting individuals and bloggers or participating in online discussions. While social media marketing takes time and effort, when done well, the results can be spectacular!
What has worked for you?

September 1, 2010, Twitter sent an email to users regarding two new updates to its service. I found the update about moving to t.co URL wrapping intriguing, especially this sentence:
When you click on these links from Twitter.com or a Twitter application, Twitter will log that click. We hope to use this data to provide better and more relevant content to you over time.
This signals more than providing protection against malicious content (which is important) and to provide better content for users. Rather, by "logging the click," I see this as part of Twitter's continued efforts to provide value-added services and data tracking for corporations:
1. Measurement and Analytics: The click-through rate will help with Twitter's "Resonance" rating. While the resonance rating is part of Twitter's Promoted Tweets campaign, there is value to provide companies – small, medium and large – access to this data, similar to a Google Analytics dashboard. Maybe Twitter can provide an entry-level offering with minimal information and then charge for for more analytics and optimization options.
2. Content Creation: One type of intelligence is understanding how your audience consumes and distributes the content. By analyzing these patterns, you can gain insight into the types of content that your audience is seeking. You can then develop a content strategy to reach and connect with your tareted audience segments.
3. Influencer Relations: By combining Twitter's retweet information with the t.co click-through data, you can better identify influencers within your social graph. These would be individuals whose followers not only retweet content but also takes action via click-through information. 
Conclusions
I'm curious to see what future developments will be introduced (or maybe acquired) by Twitter to enable individual and corporate brands to optimize their presence on Twitter. And whether or not these services are complimentary or competitive to companies like Radian6.  What do you think? Anything I'm missing?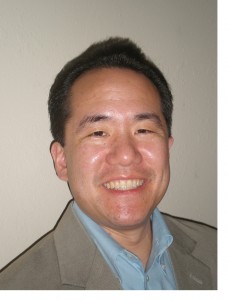 I asked my former colleague, Dennis Shiao, to share his insights on how virtual events can augment PR and marketing. Briefly, Dennis is an evangelist, strategist and practitioner of virtual events. Dennis provides strategic consulting to clients on their virtual events and has managed virtual event campaigns for Cisco, HP, Oracle and Microsoft, among others. Dennis blogs about virtual events and virtual worlds at "It's All Virtual" and is a frequent author and speaker. Dennis can be found on Twitter at @dshiao.
Virtual events are seeing strong adoption. It all started with the virtual trade show, a 2.5D representation of a physical trade show, complete with a lobby, auditorium, exhibit hall, networking lounge and more. A number of formats soon followed, including the virtual career fair, virtual sales meeting, virtual product launch and virtual partner summit. In addition, we're now seeing businesses leverage virtual platforms for "corporate university" or e-Learning.
It will be exciting to see the new and innovative formats that marketers, publishers, event managers and business owners develop in 2010 and beyond. I have a format that is well suited for virtual: the press event.
In many ways, the benefits of a virtual press event are the same as a virtual trade show. The host, along with attendees, presenters, etc. participate via the web and save on travel costs, lodging costs, shipping costs and "out of office time." In addition, all activities within the environment are tracked. And, the environment can remain available long after the live "event" concludes.
Additional benefits of producing your press event virtually:
Global Reach
In the past, press events were planned in "road show" fashion, in which you visited major cities that had the highest concentration of your target media publications. With virtual, you can host a single event and capture a global audience. Alternatively, you can leverage a single virtual platform and stage live events based on regional timezones, to target business hours in North America, then EMEA, then Asia Pac. Your PR efforts can now have a wider reach at a lower cost.
Convenient Access to Your Executives
In a physical setting, it can be a logistical challenge to schedule and coordinate access from press members to your executive team. With virtual, executives can interact with larger audiences more efficiently. For instance, you might place your CMO in a moderated chat room and take questions from an audience of 1,500. Imagine doing that in a physical setting!
Invite Customers and Prospects
Increase your ROI by also inviting customers and prospects to the event. Do your require press credentials to gain access to certain materials? No problem. Virtual event platforms provide role-based access, which means that an access profile can be applied to your customers and prospects that are different from press members. Any PR that you do affects your customers, too, so include them when sharing the news.
Use Activity Paths to Follow Up Appropriately
Whether customer, prospect or press member, study activity paths in the virtual event to determine effective follow-up plans. Did a reporter visit your booth ten times, then ask numerous questions in the group chat area? Schedule a one-on-one conference call with your Senior Product Manager, to ensure that the reporter has all the info she needs. Similarly, follow up with prospects to move them further along in the sales cycle.
Conclusion
I believe virtual events can be the definition of "PR meets Marketing". As PR and Marketing look to Web 2.0 to broaden reach and engagement, consider virtual events as one more tool in your arsenal.
Interested in being a guest author? Send me an email with your proposed topic and how it relates to PR Meets Marketing. Self-promotional content will not be considered.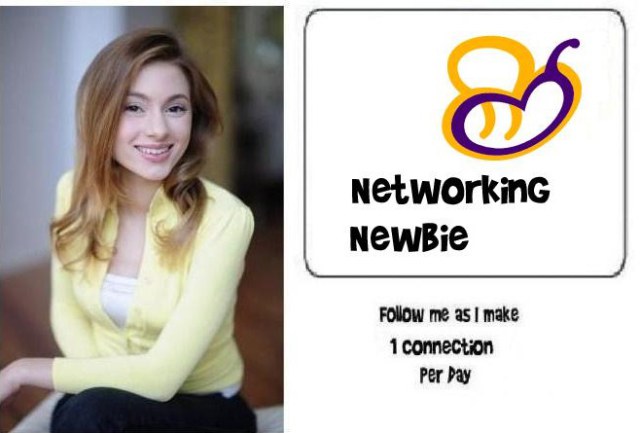 In mid-July, I received an email from Mia Salituro requesting an email interview which is posted here. After reviewing Mia's background, I was intrigued by her Networking Newbie blog and aspiration to find a position with Ogilvy & Mather (Note: My first PR job was with O&M Taiwan as a translator!).  Part of Mia's approach is to interview one person per day (more like a week I believe) and leverage this expanding network to make inroads into the company.
I asked Mia to share her thoughts and the reaction to her unique approach to date. Personally, I think she'll find a position – what do you think? What have you done to pursue your dream job?
1) Why did you start Networking Newbie?
 
I began networking as an international model and since then have learned that networking is one of the most beneficial tools we have to fueling our success. I may be in the small city of Kenosha, WI in the physical, however the Internet allows me to network with business professionals and entrepreneurs worldwide. One day I am interviewing an SEO expert from India, the next I am speaking with the CEO of an advertising company in Dubai. Networking Newbie has allowed me to maximize my summer holiday and use it to connect with inspiring business professionals and entrepreneurs worldwide.
 
2 ) You've expressed an interest to work for Ogilvy. How is Networking Newbie helping you to achieve this?
 
I aspire to work in PR for Ogilvy. Already, those in my network have been reaching out offering to help me pursue this dream. On July 6, the day of my first interview post, I e-mailed Lori Bizzoco, a 15-year PR veteran turned writer (www.loribizz.com) who I intern for and asked her if she had any questions to ask editor Isobella Jade and directed her to my site. Lori replied back, " I don't have any questions for Isobella, but I have one for you. It says on your site that your dream is to work for Ogilvy? Is that true? Given my PR background, I would be happy to help you make some connections. One thing I know, is that you are on the right path to making your dreams come true." I think that this quote speaks for itself.
 
In addition, I plan to contact the managing directors of Ogilvy Shanghai and Ogilvy Hong Kong to invite them for an interview on Networking Newbie.
 
3) Who do you contact and why?
 
I contact those who I feel will not only serve as inspiration to me, but also to my readers. I am personally interested in PR,advertising, marketing etc., however I think that anyone can admire an entrepreneur regardless of their industry. For example, I interviewed Justin Beck, CEO of PerBlue, software startup in Madison. I am not particularly interested in software however Justin's story is truly inspirational. He was 21 when he became the CEO of PerBlue . Lately, I have been sending interview invites to young entrepreneurs such as Justin Beck. My most recent young entrepreneur interview features Ryan Meinzer, CEO of PlaySay, foreign language learning program. I've also interviewed Jason Pereira who at the age of 19 has already owned an offline business in Bangalore and an online business in Dubai.These are the type of people that we should model ourselves after.
 
4) What has the response been to those you've reached out to?
 
Initially, I wasn't sure what the reaction would be. Perhaps those whom I looked up to were much too busy to answer my questions. I am pleased to say that those whom I have contacted have been more than happy to participate. Many have even offered me advice, beyond my interview questions. I have received loads of encouragement. Receiving advice from such inspiring individuals is worth every bit of the work I put into Networking Newbie. It is very refreshing to see such busy people take time out of their hectic schedule to answer my questions. It is greatly appreciated.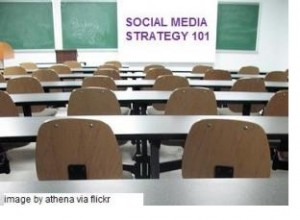 You've decided that you want to engage in social media. You have the resources, you have executive support, and you have a larger marketing strategy. Time to open the Twitter account, create the Facebook Page and post YouTube videos, right? Wrong.
Social media is about engaging your audience. The next step in your social media strategy is knowing what story to tell to draw your audience in. Here are some "personas" to help tell your story:
1. Johnny Carson: Humor is a great way to draw people in, engage them in a laugh and leave them with a wanting with more. But you have to be cautious with using this method. There's only been one Johnny Carson and many imitators. Make sure your use of humor fits with the messages you're seeking to communicate and the personality of the company you're cultivating online.
2. Just the Facts Ma'am (Dragnet): The straight forward and direct approach informs your audience about your products, solutions and company. This provides an additional channel for your audience to get answers to their questions. The challenge is developing a style that encourages engagement with your audience versus being seen as a broadcast of your marketing messages.
3. Tony the Tiger Mascot: Creating the right mascot can enable audiences to instinctively relate to your company and brand. The challenge – making sure the mascot doesn't overtake the business value of your company.
4. The Old Spice Man: We've all seen the commercials and subsequent videos online. The Old Spice Man is a caricature that seeks to use satire to target audiences. While highly amusing, incredibly viral, and deeply memorable, use caricature cautiously. Of all the characters, this one can backfire quickly if not done well.
What other "personas" do you see in social media?
Outside of some close friends, one of the little known secrets about me is that I used to salsa dance. Not only did I enjoy dancing, I also competed in group and couples competitions. Like all enthusiasts, I subscribed to all the salsa lists to learn about upcoming events, lessons with outside instructors and more. Since I broke my ankle preparing for a competition (um, long story =), I've discontinued following the salsa activities and unsubscribed from all the lists. At least I thought I did.
Recently, I've started receiving notifications about these events, not through my email, but through Facebook. It's getting so bad, that I'm on the verge of unfriending someone who has been sending me the most number of "event notifications." In one case to be removed from a list, the response I received was: "however, please be advised this is a public event and it could be that one of your friends who originally received the invite from me extended the event invitation to you."
Three Things to Consider Before Hitting Send on Facebook
 While the full potential of Facebook is yet to be tapped by marketers and businesses, here are some key considerations before dropping your email lists into Facebook:
1. Relationships Matter: The intrinsic value of Facebook is that friends are great filters for knowing what I like and don't like. Make sure you have an established relationship before sending an email or invite to someone, which leads to
2. Permission Marketing: Seth Godin's book is key to engaging people via online marketing. Make sure you received permission from someone first. If you're seeking to migrate your email list to Facebook, then be transparent about what you're doing. Personally, the best thing is to ask those on your email lists if they would like to be contacted via Facebook – this way, they opt in for your Facebook communications.
3. CAN-SPAM Compliance: While I don't know what the legalities are, I assume that Facebook communications would fall under the CAN Spam Act with regard to commercial content. As stated on the FTC website:
"Despite its name, the CAN-SPAM Act doesn't apply just to bulk email. It covers all commercial messages, which the law defines as 'any electronic mail message the primary purpose of which is the commercial advertisement or promotion of a commercial product or service,' including email that promotes content on commercial websites. The law makes no exception for business-to-business email. That means all email – for example, a message to former customers announcing a new product line – must comply with the law."
As such, make sure to allow for peopel to easily opt out of future communications.
Conclusions
To my knowledge, there is no way for me to opt out of someone's "marketing" communications. Rather, I have to go to each group or event to leave. This is frustrating as many times, I have not directly signed up for the initial communications. Ideally, Facebook would create a backend platform tool for marketers to manage these types of communications. Similar to existing email solutions, the communications platform would enable businesses to:
1. Send communications to people who have opted in
2. Manage opt out requests for individual groups/events or everything managed by that business
3. Monitor response rates, unsubscribes and clickthroughs for the communications
4. Provide trending reports, such as friend referrals, time of day opens, etc.
5. And much much more
And for members, we should be able to filter out communications beyond just the spam button. For example, I do want to stay updated with my friend, I just don't want all the updates regarding the next salsa class or bachata dance off.  What recommendations would you provide for marketers and to Facebook?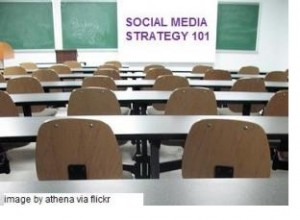 I had an interesting conversation with someone a few weeks ago about the definition of social media and social media marketing. I think it's important to explore the definitions to ensure that we're on the same page.
I posted this question to my different social networks and here are couple of responses that came back:
I would define social media and social marketing, as an attempt to connect with a niche portion of the population, which utilizes digital channels of communication. These individuals were formally unavailable and couldn't have been harnessed through traditional marketing avenues. This day and age, it has become increasingly important to reach out to these individuals, especially in light of the expansion of social networking. Consequently, social platforms now grant businesses the ability to accomplish this with ease. By establishing more transparency and openness, companies can ultimately harness potential customers that were previously unattainable. – Ryan Schoenefeld via LinkedIn

akornblattSocial Media are the tools, Social Marketing is what you use Social Media for.

akornblatt Social media are the tools used in social network and social marketing, which are both unique as well
Social Media and Social Marketing Defined – Simply
While Wikipedia provides a fairly academic definition of social media, here's my simple definition: Social media is when you and I use online applications, such as Twitter, LinkedIn, Facebook, etc. to create, share, and distribute content (e.g. Video, blog posts, etc.).
If Social Media is the tools, then Social Media Marketing is the toolbox. From my perspective, Social Media Marketing leverages social media to achieve key marketing objectives and engage in conversations with key constituents.
Conclusions
Based on these definition, my goal with these series of posts is to explore how organizations can leverage a social media marketing strategy to achieve marketing and communications goals. Like all marketing strategies, this requires different components to come together under this umbrella, such as public relations, lead generation, customer relations, analyst relations and more. Hence, I am changing this from "Social Marketing Strategy 101" to "Social Media Marketing Strategy 101."
Do you agree or disagree? Let me know.
Other Posts in the Series
1. Social Media Strategy 101: Are You Ready?
2. Social Media Strategy 101: Which Persona Helps Tell Your Story?
About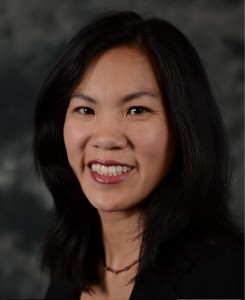 Cece Salomon-Lee is director of product marketing for Lanyon Solutions, Inc. and author of PR Meets Marketing, which explores the intersection of public relations, marketing, and social media.
This blog contains Cece's personal opinions and are not representative of her company's.
Marketing Blogs
Virtual Events & Meetings Blogs
Cisco Virtual Environments
Search Site