Browsing articles tagged with " Marketing"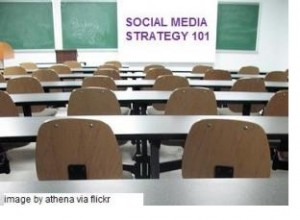 Previously, I highlighted how I used social media. After reading recent posts by Dave Fleet and Social Media Explorer regarding the social media marketing ecosystem and measurement respectively, I wanted to expand upon my thoughts about how to take social marketing to the next level.
One challenge for many marketers isn't how to get started, rather it's how to delegate your time to make the most out of your social marketing. This series of posts will look at putting a social marketing strategy together. And where relevant, I'll add my thoughts in terms of how PR can leverage this information for their strategies as well.
While many may start strong with social media, these efforts may slowly stop without fully evaluating if you're ready to embark on a social marketing strategy. Here are six questions to ask yourself before starting:
1. Are your executives supporting you? While social marketing is being adopted by corporations, the question is whether your executives understand the value of social marketing to the business. Since results may not be immediate, you'll want one executive sponsor who can advocate for the program and highlight the long-term benefits.
2. What are your objectives? The tendency is to start setting up pages and accounts before fully understanding what your objectives are. Take a step back and outline what your goals are before setting up accounts.
3. Where is your audience? Along with your objectives, evaluate where your audience congregates. Jeremiah Owyang of Web Strategist Blog calls this "fish where the fish are."
4. Do you have something to say? Getting started is easy. Maintaining the momentum is difficult. Do you and your company have something to say, consistently? If not, then maybe starting a blog isn't the best venue for you but maybe slideshare.net where you can post occasional presentations and white papers.
5. How much time do you have to dedicate to this? According to Exhibitor Media Group, 30% of marketing professionals spend 6+ hours on social marketing a week, with 10% spending 21+ hours. Do you have the time to monitor, create content and track metrics for your programs?
6. Who's doing the work? Ok, you've identified someone who has the time, but who is that person? Social marketing is an extension of your corporate brand. You need to have the right individuals in place to evangelize and steward your brand.
Conclusion
By answering the above six questions, you can develop the right approach that fits your company and time. What other questions should one ask before pursuing a social marketing program?
Exhibiting and sponsoring at trade shows is an important component of the marketing mix.  While physical meetings and conferences experienced a hit in 2009, I believe that more marketers will return to physical events in 2010. Here are five tips to optimize your trade show presence:
Media Alert
Consider issuing a media alert (a smaller version of a press release) one to two weeks before the conference. The purpose is to highlight your participation at the event, why attendees would want to visit your table or booth, and highlight any executives speaking at the conference.
Announce News
Consider announcing significant news at the conference to drive buzz about your company. The news can be a game changer such as a new product, partnership or customer.
Media Outreach
While some conferences will provide you with a media list, don't completely rely on this as your single source for media. Research local reporters, analysts and bloggers who may be interested in meeting with your executives to learn more about your company.
Social Media
While social media provides marketers more opportunities to directly connect with customers and prospects, it's critical to engage in the conversation and use it as a listening tool. Monitor the conference hashtag to identify key conversations, consider posting event summaries to your blog or update your Flickr page with images from the show floor.
Consistent Messaging
From the person staffing the booth to your key sales person networking the conference show floor, ensure that everyone is consistent on the key messages you want to communicate at the conference. I recommend creating a one-page cheat sheet that you review with everyone before the conference begins.
What other tips do you have for optimizing your tradeshow presence?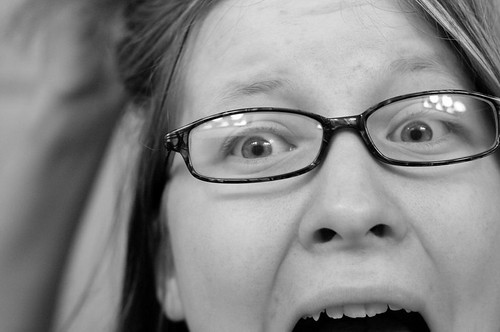 I was speaking to a friend the other day and we both joked about "Crazy Marketers." After being in-house for four years now, I now understand why marketers may seem crazy to agencies. Here is a quick 5 step quiz to determine if you're a crazy marketer or work with one:
1. Scatterbrained: Your attention is split among 100 different projects, all equally important in terms of priority. If yes, give yourself 5 points.
2. Constantly Changing Decisions: You make a decision but change it days, if not hours later. If yes, give yourself 5 points.
3. Your To-Do List Never Goes Down: You start your day at 6 am, write dozens of emails, take just as many calls and yet, you still haven't addressed any to dos. If yes, give yourself 5 points.
4. Everything is a Fire Drill: You seem to run from fire drill to fire drill with all deliverables due yesterday. If yes, give yourself 5 points.
5. Diplomacy is the First Thing to Go: You start each conversation with, "I'm just going to be direct…." If yes, give yourself 5 points.
Now add up your score:
0-10 – Seek therapy
15-20 – Increase therapy to three times a week
20-25 – Too late – You're crazy!
How did you score? Are there other symptoms of a Crazy Marketer?
Note:  This past year has been one of reflection regarding family, friends and career. This will be one of many posts regarding various topics that I've mulled over from time to time through the year. Thank you in advance for your support and comments as I explore these topics.  
My husband likes to say that marketing and public relations is about who lies the best. When he tells me this, I am completely offended. Yet, I have to admit, there is a kernel, and probably a big one at that, of truth in his perception.
Our job is to present our companies or clients in the best possible light. The question is how far are we willing to take it in order to land the big story or customer? At what point does "spinning" lead to outright lying?
The Ethical Quandary
We've all probably been in that situation  – we're marketing or publicizing a product /company that we know deep down can't deliver on the promise. Or a competitor is blatantly lying and no one is catching on. It's a very difficult position to be in, especially in today's economic times when you don't want to jeopardize your job security.
"The Truth Will Set You Free" – Gospel of John
It reminds me of the movie Liar Liar of Jim Carrey. His whole persona is about lying to win, until one day, he can only tell the truth. At first, this creates embarrassing situations for him. But the moral of the story was that by telling the truth, he was able to win a court case, and more importantly, his family back.
Or more recently, David Letterman's predicament. He honestly, and painfully, revealed himself on his late night talk show. He didn't downplay the situation or minimize his role. He took it head on. And in doing so, he defused the inevitable media storm, refocused it on the blackmailer and gained sympathy from most viewers.
"To thine own self be true" – William Shakespeare
Staying true to oneself is important. The decisions you make today do have an impact on you professionally and personally down the road. While it may not be easy, there will be times when you have to stand your ground.
 In the end, who do you want staring back at you in the mirror?
I wanted to point everyone to a new resource, B2B Marketing Zone, that launced last week. Brought together by Tom Pick of The Web Market Central and Tony Karrer of eLearning Technology, the website brings together top bloggers and topics on B2B marketing into one place.
I was honored to be asked to participate. I recommend taking a look – there are a lot of topics relevant to B2B marketers. And I hate to say this, but for PR folks out there, you can research relevant marketing-related bloggers in one place. Just one word of advice, READ the blogs before pitching!
Any other resources to consider?
I noticed this series of tweets with Chris Heuer, Social media Club Founder, on Twitter the last couple of days.
Before I continue, I do want to disclose that I was previously employed with the company that Chris is referencing in his tweets. The purpose of this post is to solely highlight the increased use of social media for sales, customer service, and customer feedback.
Now back to where I was headed =) In the past, most of these sales and customer support activities were done out of the public eye either through customer advisory boards, email customers surveys and other communications methods. However, as more potential and current customers seek information from trusted sources, that is our social graph and friend networks, these previously "secret" processes are being brought to the surface.
From a sales perspective, I recently wrote about the pros and cons of using Twitter for sales prospecting.  In this case, we are now seeing how one has to be careful with connecting with customers with social media, especially with someone like Chris who has over 10,000 followers. Here are my recommendations for engaging with prospects or customers via social media:
 

* Acknowledge the Person's Feedback: In this case, Chris was unhappy with the amount of time it took for a response and when he was finally contacted, the level of understanding for his business. By recognizing these two points, the company would have acknowledged their mistake. As Alli Gerkman wrote recently, "Sometimes 'Sorry' is the Best PR"
* Take It Offline: The first tendency is to want to respond via social media to tell your side of the story. While I would have also responded via Twitter back to Chris, my message would be about connecting offline. This way, you demonstrate that you are listening online and being proactive.
* Personalize the Brand: I realize there is a lot of discussion about having a "corporate" brand on Twitter vs personal ones. I strongly believe that a corporation should have a corporate brand. With that said, I have also recognized the value of "personalizing" who is managing the Twitter feed. And so your corporate brand isn't associated with anyone person, you can say that the marketing team or a couple people are responsible for the Twitter feed. In this case, I am unsure who is responding back to Chris.
These are just a few of my ideas – what do you think?
 UPDATE: The company subsequently sent a tweet to Chris apologizing with a plan to call him today.
Tweet this on Twitter:
Cut and paste into Twitter:
Using Social Media for Customer Support – three things to consider by @csalomonlee: http://bit.ly/UnRQs
This morning, I sent out a tweet asking for feedback about press release newswires. A few hours later, I received an email from a company regarding news monitoring service. To protect the innocent, the email started:
Cece, thank you for your interest in [company]. Here's some basic information
I was a bit confused as I 1) didn't recognize the name of the company or person and 2) didn't remember downloading/submitting anything related to news monitoring. Curious, and partially to keep a mental note for future reference, I asked how I demonstrated interest in the company. The response?:
"Forgive me Cece, I meant to send this to you referring to your posting on Twitter but failed to.  We monitor mentions of the newswire services and your posting was sent to me as a lead."
Interesting and scary at the same time. While I do see Twitter becoming a real-time source for sales leads, especially when directly related to your product and services, I think there are some best practices to follow:
1. Reference Source: As the sales person acknowledged, he/she forgot to highlight that this was based on my Twitter posting.
2. Relevancy: My initial request was feedback on newswires – not media monitoring. It seems like any post with certain keywords are being forwarded as prospective leads which leads me to
3. Context: Be sure to understand the context of a person's original tweet
4. Tweet Me, Don't Email Me: This is where the big brother part freaked me out. Yes, my email address is on my blog but I used Twitter for a reason. I wanted to get feedback from Twitter. Unless you're a friend of mine, I don't expect a response via email from a stranger – Side note – I don't anticipate a sales person to go through the effort of gonig to my blog for email and since I don't have it on my Twitter profile…how did he/she get my email?!
5. Add Value: To me, Twitter is about engaging in a conversation or seeing what my friends/contacts are doing. If you want to respond to me, add value to the conversation.
In the end, just because you track down a possible lead on Twitter, Linkedin, or some other way, there are certain best practices that sales folks need to practice. What do you think? Any other tips for marketing folks mining social media for sales prospects?
Tweet This on Twitter
Cut and paste this: Twitter used for sales lead prospects – 5 tips for doing this well by @csalomonlee: http://bit.ly/ilL0X
About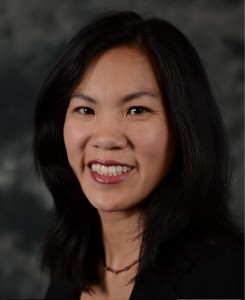 Cece Salomon-Lee is director of product marketing for Lanyon Solutions, Inc. and author of PR Meets Marketing, which explores the intersection of public relations, marketing, and social media.
This blog contains Cece's personal opinions and are not representative of her company's.
Marketing Blogs
Virtual Events & Meetings Blogs
Cisco Virtual Environments
Search Site