Browsing articles tagged with " Blogs"
The Weekly Articles list is back! Thanks for everyone's patience as the last few weeks have been a bit hectic. I frankly haven't been able to get through my RSS feeds, which at one point, numbered over 600.
I will now try to keep up with my blogging duties in the future =):
Bordering Cultural Differences – AdAge highlighted the issues of cultural advertising in an increasingly global world. Frankly, I thought this was funny and was obviously meant for a specific market.
A Selling Blog – HubSpot's Small Business Blog is one of my favs for getting useful tips. This recent posting provides anecdotal examples of how the company's blog has helped the sales process. This is a great example of how a blog is helping a B2B company.
Inside the Media Blogger – I couldn't get to the full interview referenced in this posting from PR Communications. However, the interview tidbits provided in the posting give you an inside look at how reporters view blogging.
It's the Content Stupid – The Flack highlighted that sometimes it's not the format of the press release that attracts attention, it's the content within.
technorati tags: Advertising Blogs Blogging Blogger Pitching Weekly Articles
del.icio.us tags:
Advertising
Blogs
Blogging
Blogger Pitching Weekly Articles
icerocket tags: Advertising Blogs Blogging Blogger Pitching Weekly Articles
This past week has seen some interesting conversations about press releases/newswires, how to conduct social media campaigns and the relationship with customers. Enjoy this last issue before the President's Weekend Holiday.  You can click on the Weekly Articles tag for previous issues or subscribe to the Weekly Articles Feed.  
The Power of News Wires – Read/WriteWeb has an interesting post about how BusinessWire's influence and ability to be a top Techmeme source. If newswires are able to gain this much influence for a press release, does this mean PR folks will be "lazier" in getting placements for press releases?  
When a Release is Not a Release – B.L. Ochman highlights her experience with PR Web's decision not to post a release because it didn't satisfy their standard of a press release. The release was a funny announcement for procrastinators on Valentine's Day. The tone was perfect for this type of announcement, yet PR Web insisted that B.L. make some changes. Frankly, who's to decide what is and isn't a release. I could understand profanity but because it wasn't written in the third person? Puh-lease! 
Blogs are the Music to My Ears – Mack Collier writes about how blogs have contributed more to music sales than MySpace. Need I say more?
Valentine's Day Special: It's About the Relationship -Toby Bloomberg of Diva Marketing Blog put together a special post for Valentine's Day. She lists 62 responses to how to create great business relationships.  Tons of great tips from all walks of life and industries. I like #4, #7, #12, #27, #34 (this one is tough for me.. ask my husband =), #62. My tip? Be humble and admit that you don't know everything. 
Successful Customer Case Studies – Jeremiah Owyang is on a roll. He's providing great insight as an analyst that should help every PR person out there. This week's nugget of wisdom, creating successful customer case studies.  
SMRs in the Real World – Brian Solis posts an email from Steve Kayser who has outlined his experience using SMRs in the real world. Very informative regarding what to be aware of as one proceeds down this avenue. 
Social Campaigning… Not! – Paul Dunay of Buzz Marketing for Technology highlights a good point about Social Media. Social media can't be considered a campaign as a campaign eventually ends. It require diligent work and commitment. Only then can you see reap the rewards of entering the social media world. 
Measurement Makes Your Executives Care – Dave Fleet reminds us that measurement is key for executive support and understanding. Like Social Media, it can't be an one-time project. It has to be monitored constantly. I previously wrote about the PR measurements I track. It's quick, easy and can be maintained weekly. Leave a comment if you're interested in learning more.  
Six Deadly Sins of Social Media
It's that time of year when reporters, bloggers and companies take out their crystal ball to predict trends for 2008. Here are my top three trends that will impact the PR industry:

1.   Let a 100 Blogomerates Bloom: With the relaunch of Industry Standard (I believe as a blog) and the popularity of GigaOm, VentureBeat and TechCrunch, I envision more blogomerates gaining prominence and influence on the media landscape. "Traditional media" have already started creating blogs in specific topic areas but this will need to branch out more in terms of open comment policies and having dedicated bloggers versus reporters who blog. 
2.       Social Media Connections: I envision savvy PR departments/agencies leveraging social media networks to keep key reporters, bloggers, analysts and other influencers up to date on announcements. Facebook is probably the best default for this as you can maintain the invites and funnel interesting tidbits related to a specific industry/company for story ideas. Will news be broken via Facebook or other similar tool, that will be interesting to see. 
3.       Long Tail PR: Chris Anderson described the concept of the Long Tail and Now Is Gone did a great review of this for PR. The question is how does this truly impact PR? Top media coverage now extends from traditional media (i.e. WSJ, BusinessWeek, etc.) to top bloggers (i.g. GigaOm, TechCrunch, Read/Write, etc.). As PR has the opportunity to manage social media relationships, then how do you balance and measure the impact of "long tail" relations will be key in 2008. 
Tom Pick of Web Market Central also provided me with his predictions for 2008. My husband would be happy with number 4:
1. The social networking space will begin to implode. There are far too many players currently competing for too few eyeballs. The biggest and strongest (e.g. Digg, MySpace, FaceBook) will survive as general purpose social sites, but smaller players will need to specialize in order to remain viable. Specialization will revolve around affinity groups and demographics.
2. As a follow-on to prediction #1, businesses (at least a few forward-thinking ones) will begin to figure out how to capitalize on the popularity of social networks. It's not about running ads on YouTube, it's about participation: if a CEO or anyone else can bring value to a particular community (e.g. through great content and tags, and spending the time for back-and-forth dialog that adds value), then that person's company and product/service will benefit from indirect association with that expertise.
3. PR professionals will reach out to bloggers in different ways, beyond just pitching press releases. For example, the blog community can bring value as – pardon the language, but it's the clearest way to say this – bullsh*t detectors, as in "we think we've got something really hot on our hands here. We'd like to make this claim. Will that stand up to scrutiny?" and then let the dialog of the blog help determine the answer.
4. Realizing that none of its teams has a prayer of beating New England in the Super Bowl, the NFC sends its All-Pro team to Arizona. The Patriots still win by three touchdowns.
Here are links to other Top Trends for 2008:
Jon Fine of Business Week via blip.tv

The Year of Business Networking from Read/Write Web

What's Hot or Not PRSA Panel with top reporters:

Wall Street Journal

's Kara Swisher and Don Clark;

Business Week

's Rob Hof;

Forbes

' Victoria Murphy Barrett; and

Scobleizer

's Robert Scoble. Ann Winblad of venture capital firm

Hummer Winblad

 moderating.

BtoB's "2008 Marketing Priorities and Plans" survey

2008 IT trends from IDG 

Year of LinkedIn from Anne Zelenka of GigaOm  – Personal comment – this truly depends how LinkedIn maneuvers to "catch-up" to the other social networks. Advantage – seen by most as a professional site. Disadvantage – first move advantage taken over by Facebook and slow response to changes for the site.

WebWorkerDaily's 2008 Predictions

AdAge came out with some interesting 2008 trends:

marketers & micro trends

,

another interesting list

, and

CMO issues

David Armano states that 2008 will be the Year of Mobile – what does this mean for PR and marketing opportunities?

Micropersuasion's Digital Trends for 2008 – Part I – this is just the first of several that will be posted, so tune in to the Micropersuasion blog for updates.

BtoB Magazine presents their 2008 Trends for Email Marketing – By the way, my company actually did point 4 for a client =)

 

An Eentrepreneur's US Tech Trends for 2008 – note – this is via VentureBeat and written by Bernard Moon.

 

Jeremiah Owyang interviews Guy Kawasaki about his predictions for marketing and tech in 2008. Interesting point, Guy says 2008 will be key for marketers. Demonstrating key value of programs is important for programs.

B.L. Ochman's 2008 Marketing Trends – personally, I think privacy has been an issue. It just comes back every few years depending on the technological landscape.

MediaPost provides insight for Media Trends for 2008.

 

John Battelle's 2008 Predictions – hmmm, I'm actually curious to see if these company predictions come true. I'm wondering if Microsoft can regain that magic and if Yahoo! can make the turnaround happen.

 

George Dearing writes his trends for enterprise content management (ECM) in InformationWeek.Adding this because has tangential relevancy to my current company. I'm curious to hear more about platform-as-a-service.

 

 
 Am I missing any compilations? Do you have any recommendations of other trends for 2008? Let me know in the comments.
technorati tags: 2008 trends blogs business networking CMOs CRM IT trends marketing marketing trends PR public relations social media social networking tech trends
del.icio.us tags: 2008 trends blogs business networking CMOs CRM IT trends marketing marketing trends PR public relations social media social networking tech trends
icerocket tags: 2008 trends blogs business networking CMOs CRM IT trends marketing marketing trends PR public relations social media social networking tech trends
Here is this week's of interesting articles. You can click on the Weekly Articles tag for previous issues or subscribe to the Weekly Articles Feed:  
The Blog Bubble? – R. Scott Raynovich of Light Reading has an interesting post on Internet Revolution. Raynovich believes that there will be a crash in blogs in terms of how one can make money and continue drawing an audience. If he's correct, then those blogs that provide truly interesting content and insight will continue to stay above the noise. I think we may also see the rise of more blog-lomerates (blogging conglomerates) list GigaOm, TechCrunch, VentureBeat and others.
What Millennials Don't Know – Advertising Age highlights ten marketing myths and their implications for marketers.  Sorry Mellennials, the world doesn't revolve around you! 
Hallelujah – The Truth About PR "Relationships" – I read a few PR agency blogs and inmedia is one of the best. In a recent post, inmedia highlight the myth about media relationships resulting in media coverage. As the post concludes: Bottom line: The only thing that has any currency in a newsroom, the only thing any journalist cares about, is the news value of the story. Anyone who tells you otherwise doesn't understand the news business  
Marketing In is Better Than Out – Brian Hulligan of HubSpot wrote this interesting post about how company websites can become better "hubs" for industry information. In this way, your prospective customers can better find you on search engines, blogs and social networks.  
Spammers Get Sneaky – I had paid scant attention to what seems to be a security hole in WordPress. Wired highlighted a recent sneak attack on Al Gore's website. I'm assuming this doesn't impact the freely hosted WordPress, right? 
Consumer Stats for Pitching – MediaPost's Online Spin blog summarized some interesting data points that were published in Time magazine. Great fodder for those 2008 pitches or for those guys prepping for CES already! 
More SEO Tips for Press Releases – Lee Odden of Online Marketing Blog has some useful tips for press release optimization. Lee has advice from some of the leading press release wires. Also check out my previous post about how to select keywords for your press release.    
Oh My – You Can Be Fired for CARING Too Much – I've just started reading Alec Saunders' blog. Alec usually covers VoIP and VON related issues, but occasionally brings up issues in his native Canada. This recent post about a customer service rep who is concerned about being fired because she spends time with customers. Sorry Sears, you're getting the "I Hate Customers" award.    
technorati tags: Blogs Consumer Stats Customer Service inmedia HubSpot Marketing Millenials Media Relations PR Press Release Public Relations SEO Spam Weekly Articles
del.icio.us tags: Blogs Consumer Stats Customer Service inmedia HubSpot Marketing Millenials Media Relations PR Press Release Public Relations SEO Spam Weekly Articles
icerocket tags: Blogs Consumer Stats Customer Service inmedia HubSpot Marketing Millenials Media Relations PR Press Release Public Relations SEO Spam Weekly Articles
keotag tags: Blogs Consumer Stats Customer Service inmedia HubSpot Marketing Millenials Media Relations PR Press Release Public Relations SEO Spam Weekly Articles
About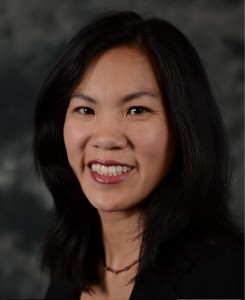 Cece Salomon-Lee is director of product marketing for Lanyon Solutions, Inc. and author of PR Meets Marketing, which explores the intersection of public relations, marketing, and social media.
This blog contains Cece's personal opinions and are not representative of her company's.
Marketing Blogs
Virtual Events & Meetings Blogs
Cisco Virtual Environments
Search Site