Browsing articles tagged with " Conferences"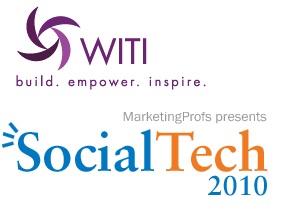 I always look forward to meeting people at conferences. I plan to be attending these two upcoming conferences. Drop me an email if you're interested in connecting.
WITI's Women and Technology Summit, September 12-14, 2010 – San jose Doubletree Hotel – I will be attending on the 13th and 14th. The conference brings together top technology leaders to discuss strategy and growth.
SocialTech 2010, October 26, 2010, San Jose Doubletree Hotel – This conference looks like it will be a powerhouse of speakers discussing how to leverage social media for B2B.
Look forward to seeing you in San Jose.
Uncategorized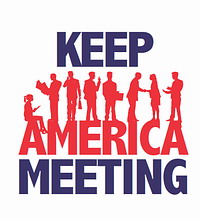 I just saw this on the Face2Face blog regarding a recent online survey by Special Events.  This paragraph caught my eye:
Some 68 percent of respondents to an online poll from Special Events last week say that recent moves by corporations to cancel incentives and other meetings are PR ploys to avoid the "AIG effect." Twenty-eight percent say the cancellations are a business decision; 2 percent of respondents say they do not know why the events are being canceled.
Why doesn't this surprise me? What about you – are you seeing things canceled not because you don't have the money to do it but because it "looks" better to investors and shareholders?
technorati tags:

Event marketing

Meetings

Conferences

PR


del.icio.us tags: Event marketing Meetings Conferences PR
icerocket tags: Event marketing Meetings Conferences PR
All content copyright Cece Salomon-Lee, Creative Commons Attribution-Noncommercial-Share Alike 3.0 Unported, with the attribution: By Cece Salomon-Lee, PR Meets Marketing, and a link to the post.
Here is this week's summary of articles. You can click on the Weekly Articles tag for previous issues or subscribe to the Weekly Articles Feed.
Measuring Social Media – Hubspot's blog provides some good tips for measuring your social media marketing efforts. I'm surprised that the number of links to your blogs and Technorati Authority weren't included as ways to measure your social media.
BRITE Conversations – Valerie Maltoni provides some food for thought in advance of an interactive CMO Summit being held at the Center for Global Brand Leadership. She discusses some of the challenges that organizations face when trying to innovate and build brands. I wonder how resource constraints and changing priorities fits in the picture? =)
Don't Do this When Promoting Your Event -Mac McIntosh writes the Sales Lead Insights blog. He provides his 13 Don'ts When Promoting Events. Great insight if your tasked with managing a roundtable or dinner event for your client.
Teaching Old Dogs New Tricks – Brendan points to an example of how journalists and PR folks responded to the Bird Flu. Instead of being a short lived story, it extended over 10 days. I haven't heard the podcast yet, but it seems worthwhile based on Brendan's summary.
Is this PR Person You? – David Meerman Scott poses what the future PR job description would look like. It's most likely, "You haven't graduated high school yet but you've already started 2 start ups, sold another and angel investing in another. You're invited to beta test EVERY new software offering and your recommendation can make or break the company…"=P
Seeing You Face-to-Face – Sheila Scarborough of the every dot connects blog about the value of meeting people in person at conferences. I know blackberry's have been banned from company meetings. I wonder if conferences will ban computers and PDAs to keep people focused on the content and people versus Twittering the event?
With Analysts, It's All In the Briefing – Jeremiah Owyang provides great insight into how to successfully brief analysts. Great advice on how to get the most out of briefings. Remember, analysts can provide a wealth of information in addition to learning about your company.
About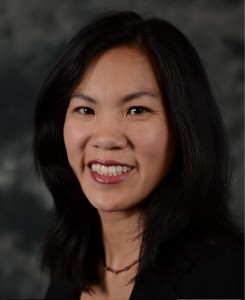 Cece Salomon-Lee is director of product marketing for Lanyon Solutions, Inc. and author of PR Meets Marketing, which explores the intersection of public relations, marketing, and social media.
This blog contains Cece's personal opinions and are not representative of her company's.
Marketing Blogs
Virtual Events & Meetings Blogs
Cisco Virtual Environments
Search Site