Browsing articles tagged with " HubSpot"
Update: I've edited this post to provide a more objective view of social media and how it can be applied.  
This is the third post in a 6 part series on how to use social media. In this third installment, I highlight how yoru can participate in social networking sites.
Social Networking Sites
Marketers are seeking to break into several social networking sites, such as Facebook, LinkedIn and MySpace. From my perspective, there seems to be two popular models right now – create a group or fan page or participate in existing communities (what Jeremiah Owyang calls "fishing where the fish are"). The former requires dedication to manage the community and ensure that there is fresh content. The latter requires participation in a group without the onus of owning that community.
And while I believe social media should be an integral part of B2B marketing, the reality is that this takes a concerted effort and time. As such, I recommend aligning your efforts with the latter strategy until more staff or focus can be given to the former. While there are different communities to join, LinkedIn has some benefits that you should consider.
Why? I hate to say this, but frankly, of all the social networking sites, organizations can be overtly salesy on LinkedIn. I know, I know – that isn't the point. So let me be clear, I DON'T RECOMMEND THAT YOU SELL FROM THE PLATFORM. Rather, apply the same rules you would apply elsewhere – be transparent of who you are and offer valuable information. So even when others are being blatantly self-promotional, you and your company are seen as contributory. You'll see what I mean below.
LinkedIn Specifics
With that said, here are the aspects of LinkedIn that I recommend:
LinkedIn Answers: Monitor questions for topics that are you related to your company. When appropriate, respond to relevant questions to position you and your company as an industry expert. There will be instances when you can recommend your company as a prospective vendor. Again, you have to be careful that you're not too self-promotional as your answer can be flagged as inappropriate. Overall, LinkedIn Answers is a good way to provide brand awareness for your company. And since LinkedIn Answers are searchable, your responses may appear in Google search results.

Groups: There are numerous groups within LinkedIn. It's important to research specific groups as some may be more self-promotional than others. I recommend seeking groups with audiences that are relevant to your company and have good participation by its members. Once you join a group, monitor the discussions before fully participating.

Group Questions: Like LinkedIn Answers, each group incorporates this same functionality. By responding or asking questions in a group, you position your company as an industry expert to a targeted audience relevant to your business.

News: You can submit article links, like Facebook Share, that are relevant to the groups. In addition to blog posts, you can submit general news articles that mention your company or are relevant to your industry. You can also consider submitting submit press releases. While this is slightly self-promotional, make sure the article or press release discusses a larger trend of interest to the group.

Events: LinkedIn recently introduced a way for members to post events. If you have a webinar, in-person seminar or other gathering that you want to promote, LinkedIn events is a place to promote it. What I liked is that they have an option for "virtual events" as well. You can then share this event with your contacts as well as be searchable by other LinkedIn members. One drawback, in case you have to cancel the event, there doesn't seem to be a way to delete the event.
Conclusion
Overall, LinkedIn is a great way to position your company or company spokesperson as an industry expert, while increasing brand awareness with key audiences. Your participation can also have competitive advantages as well when potential sales leads are researching and evaluating vendors.
And if you or a colleague is dedicated to moderating an online community, consider setting up your own group. HubSpot has done an excellent job at setting up their own group, moderating the group and finding synergy with their Facebook presence as well. 
Other posts in the series:
Using Social Media: Part 1 – Microblogging
Using Social Media: Part 2 – Search Feeds
Tweet this on Twitter
To make this easier for your to tweet, just copy and paste the following:
Using social media by @csalomonlee – post 3 of 6 on social networking sites: http://twurl.nl/4ijcqp
technorati tags: B2B Business-to-business BtoB Brand Community Facebook HubSpot Jeremiah Owyang LinkedIn LinkedIn Answers Marketing MySpace PR Public Relations Social Media
All content copyright Cece Salomon-Lee, Creative Commons Attribution-Noncommercial-Share Alike 3.0 Unported, with the attribution: By Cece Salomon-Lee, PR Meets Marketing, and a link to the post.
HubSpot just announced the availability of PressRelease Grader. Based on the company's Website Grader, the idea is to help companies optimize their releases for SEO purposes.  I think PressRelease Grader will be a good tool for marketers and public relations professionals seeking to optimize releases for SEO purposes.
You just cut and paste the content of your release and it evaluates it on several points: general statistics, suggestions for content, and link analysis. There's also a word cloud highlighting which words are used most in the release.
Things I like about the application:
– Education level of the release: Depending on the audience for the release, you have to write the release accordingly. Looks like my releases are graduate level. Thankfully I'm not a consumer facing company otherwise, this would be an issue.
– Gobbledygook Words: Based on David Meerman Scott's book, this tells if you if you're overusing certain words. Unfortunately scalable and robust are words that I constantly use in press releases!
– Link Analysis: This portion analyzes the words and links in your release. It provides recommendations to make the links stronger for SEO.
Recommendations for the release grade:
– Glossary of terms: I recommend hyperlinking industry terms and pointing to a glossary or definition. Though I'm not new to SEO per se, there are some terms that I may not use on a daily basis.
 – URL to press release: I recognize that the tool is great for unpublished press releases. I would be interested in seeing an ability to put in an URL for a published release. This way, you can analyze additional points for the release, such as are the keywords, title and description consistent with the release.
I look forward to seeing how the Press Release Grader improves with feedback from fellow PR folks out there.
All content copyright Cece Salomon-Lee, Creative Commons Attribution-Noncommercial-Share Alike 3.0 Unported, with the attribution: By Cece Salomon-Lee, PR Meets Marketing, and a link to the post.
Here is this week's of interesting articles. You can click on the Weekly Articles tag for previous issues or subscribe to the Weekly Articles Feed:  
The Blog Bubble? – R. Scott Raynovich of Light Reading has an interesting post on Internet Revolution. Raynovich believes that there will be a crash in blogs in terms of how one can make money and continue drawing an audience. If he's correct, then those blogs that provide truly interesting content and insight will continue to stay above the noise. I think we may also see the rise of more blog-lomerates (blogging conglomerates) list GigaOm, TechCrunch, VentureBeat and others.
What Millennials Don't Know – Advertising Age highlights ten marketing myths and their implications for marketers.  Sorry Mellennials, the world doesn't revolve around you! 
Hallelujah – The Truth About PR "Relationships" – I read a few PR agency blogs and inmedia is one of the best. In a recent post, inmedia highlight the myth about media relationships resulting in media coverage. As the post concludes: Bottom line: The only thing that has any currency in a newsroom, the only thing any journalist cares about, is the news value of the story. Anyone who tells you otherwise doesn't understand the news business  
Marketing In is Better Than Out – Brian Hulligan of HubSpot wrote this interesting post about how company websites can become better "hubs" for industry information. In this way, your prospective customers can better find you on search engines, blogs and social networks.  
Spammers Get Sneaky – I had paid scant attention to what seems to be a security hole in WordPress. Wired highlighted a recent sneak attack on Al Gore's website. I'm assuming this doesn't impact the freely hosted WordPress, right? 
Consumer Stats for Pitching – MediaPost's Online Spin blog summarized some interesting data points that were published in Time magazine. Great fodder for those 2008 pitches or for those guys prepping for CES already! 
More SEO Tips for Press Releases – Lee Odden of Online Marketing Blog has some useful tips for press release optimization. Lee has advice from some of the leading press release wires. Also check out my previous post about how to select keywords for your press release.    
Oh My – You Can Be Fired for CARING Too Much – I've just started reading Alec Saunders' blog. Alec usually covers VoIP and VON related issues, but occasionally brings up issues in his native Canada. This recent post about a customer service rep who is concerned about being fired because she spends time with customers. Sorry Sears, you're getting the "I Hate Customers" award.    
technorati tags: Blogs Consumer Stats Customer Service inmedia HubSpot Marketing Millenials Media Relations PR Press Release Public Relations SEO Spam Weekly Articles
del.icio.us tags: Blogs Consumer Stats Customer Service inmedia HubSpot Marketing Millenials Media Relations PR Press Release Public Relations SEO Spam Weekly Articles
icerocket tags: Blogs Consumer Stats Customer Service inmedia HubSpot Marketing Millenials Media Relations PR Press Release Public Relations SEO Spam Weekly Articles
keotag tags: Blogs Consumer Stats Customer Service inmedia HubSpot Marketing Millenials Media Relations PR Press Release Public Relations SEO Spam Weekly Articles
About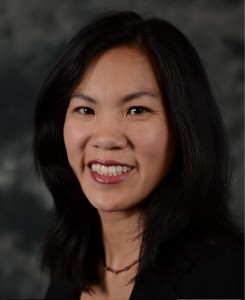 Cece Salomon-Lee is director of product marketing for Lanyon Solutions, Inc. and author of PR Meets Marketing, which explores the intersection of public relations, marketing, and social media.
This blog contains Cece's personal opinions and are not representative of her company's.
Marketing Blogs
Virtual Events & Meetings Blogs
Cisco Virtual Environments
Search Site