Browsing articles tagged with " measurement"
I'm posting an updated version of a Social Media eBook I published a couple of years ago. The eBook is meant as a quick guide for getting started, addressing the following topics:
* Before you start
* Fish Where the Fish Are
* Developing Your Own Community
* Social Media Tools
* Measurement 
What have you found to work best for you?
I received this question from Nathalie Seoteman after she read my free ebook on using social media: 
How [can you] calculate the value of a company's online reputation and (marketing) PR 2.0 efforts? What did these activities produce, put in figures and – preferably – in euro's/dollars? I would like to include both the reputation damage that has been diverted and the positive/negative/neutral online coverage that has been created.
This raises an interesting and very complex question. There will inevitably be tangible and intangible ways to measure the value.
Measuring Positive and Negative Reactions
Assuming that you're using a tool like Trackur, Radian6 or just Google alerts to track your coverage, the first thing you have to segment the coverage by what Radian6 calls sentiment – negative, neutral or positive. Once you've done this for media coverage, video responses, Twitter responses, blogs postings and more, you can get a visual representation of the sentiment over time.
The question then is how do you assign a monetary value to this. One way is to use ad equivalence, which is how much would it have cost you to advertise in a magazine for the same space. The obvious drawback is that this will not cover a significant portion of your coverage and you have to do the time consuming research to find the ad values. But let's assume that this works for 40% of the videos, blogs and media coverage out there. How do you measure the remaining 60%?
The Value of a Single Customer Won or Lost
I am assuming that you have a sense of your sales pipeline and what the average deal size (let's keep this simple, ok? =). If you delved into the content of what is being said, how many would say they would 1) hire your company; 2) never work with your company again or 3) are neutral.
I'm making a huge assumption that each person is a potential customer regardless of their company affiliation and title. For example, there are over 589,000 fans on the Skittles Facebook page. If I assumed that each person bought at least one Skittles product that cost $0.75, then the potential value would be $448,500.
You can then do the same with your business: positive = gain average deal size, neutral = zero, negative = costs you average deal size
Conclusions: Not an Exact Science, Yet
I admit that I am ignoring the relative influence and weight of differing outlets, people or prominence of coverage. I also know that not everything can be easily dissected into the three sentiments I highlighted above. But frankly, I didn't want to turn this posting into an essay ?
While technology is catching up to help automate the process, I believe that there is still a very manual process involved to evaluate the coverage, put it into the appropriate bucket and then assign a value to it. Hence, I recommend that you start simply – take the most simple measurement and build upon it over time. Otherwise, you may find yourself spending more time assembling reports about your online reputation versus managing it directly.
In the end, there is no right answer for measuring the value of bad or good online reputation management. I hope the above provides a starting point for those seeking to calculate this value.  
I would love to hear of how others would go about calculating the value of bad and good online reputation.
The "formulas"
Positive Ad Equivalence – Negative Ad equivalence = Total Ad Equivalence
Potential Customer Deal Won – Potential Customer Deal Lost = Value of Potential Customer Deal
Total Ad Equivalence + Potential Customer Deal = Total Value of Positive/Negative Online Reputation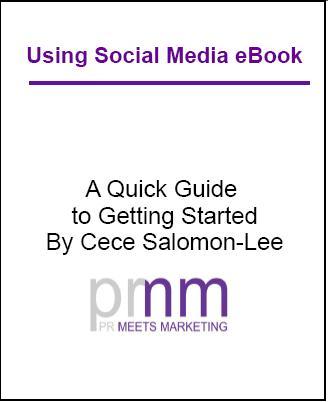 After the past week's distractions, I've been able to finalize a FREE eBook that compiles the Using Social Media Series into one easy-to-use guide. The previous posts included:
1) Using Social Media: Part 1 – Microblogging
2) Using Social Media: Part 2 – Search Feeds
3) Using Social Media: Part 3 – Social Networking Sites (Updated link)
4) Using Social Media: Part 4 – Linking Strategies
5) Using Social Media: Part 5 – Blogger Relations
6) Using Social Media: Part 6 – Measurement
Again, the purpose of this eBook is to provide a quick guide for using social media. If you find this eBook valuable, please forward this to your friends, share on Facebook, retweet it or let me know what you think. I just ask that you provide attribution to the site.
Let me know what you think. I look forward to improving this moving forward.
This is the sixth post in a 6 part series on how I using social media. In this sixth installment, I discuss measurement.
Measure What Counts
There has been discussion about how to measure social media and can it truly impact your bottom line. The same could be said of public relations. In the end, it's measuring what counts for your business.
Personally, I think it's important to determine your baseline measurements to gauge the effectiveness of your strategies over time. Consider keeping it simple, selecting 3-4 points to track. As you gather more information, you can better refine and expand your measurement criteria. Here are some basic points to measure:
* Subscribers, Followers, Fans: One way to track the success of your programs is by the steady growth of subscribers to your blog, followers on Twitter or fans on Facebook. Feedburner is a nice way to track subscribers to your blog or any RSS feed that you create for corporate updates, such as press releases, newsletters, etc.
* Audience Reach: The key aspect of social media is tracking "word of mouth" or the reach of your content to your key audiences.
Twitter – Tweetburner allows you to create a short URL for Twitter and then tracks who has retweeted the link or clicked on it. You can keep your stats private or public. While this is a great tool, I've found that people will create their own short URLs for the content, so you may want to actively search on your Twitter ID for possible retweet. I then add up the number of subscribers for these individuals to get a "number" regarding reach.
Online Reputation: Another way to determine reach is to track who is talking about you online. I wrote a bit about this in my second post – Using Social Media: Part 2 – Search Feeds. The added component is determining the reach of these online outlets. While ad equivalence can be used too, I'm not a fan of this method as I point out in my next bullet point.
* Incoming Leads, Inquiries: There are a couple of free tools such as Quantcast and Google Analytics that provide good detail about your incoming traffic. The key is to closely track the referring sources for the incoming leads and the conversion rates. For example, Twitter is quickly becoming a driver of traffic to my blog or answering a question on LinkedIn can lead to an inquiry about your services.
* Increased Links: Before you start your programs, take a quick snapshot of sites that link to your website. While a basic stat, this can have huge SEO implications for your site, which in turn, increases your visibility on search engines. Check to see if your efforts increase this basic stat.
* Conversation Index: Steve Boyd discusses the Conversation Index as a way to determine which blogs are successful. Basically, successful blogs are those have a more comments than posts. I would think that the same value can be applied to Twitter, LinkedIn and Facebook. The more that people interact with your company and messages, one can assume the more engaged they are with you.
Conclusion
No matter what you do, measurement has to be an integral part of your program. Identifying the key data points relevant to your business, you can better justify these programs to your executive management. And who can argue with a program that has a low cost per lead and high conversion rate for sales?
Other posts in the series:
Using Social Media: Part 1 – Microblogging
Using Social Media: Part 2 – Search Feeds
Using Social Media: Part 3 – Social Networking Sites (updated link)
Using Social Media: Part 4 – Linking Strategies
Here is this week's summary of articles. You can click on the Weekly Articles tag for previous issues or subscribe to the Weekly Articles Feed.
Measuring Social Media – Hubspot's blog provides some good tips for measuring your social media marketing efforts. I'm surprised that the number of links to your blogs and Technorati Authority weren't included as ways to measure your social media.
BRITE Conversations – Valerie Maltoni provides some food for thought in advance of an interactive CMO Summit being held at the Center for Global Brand Leadership. She discusses some of the challenges that organizations face when trying to innovate and build brands. I wonder how resource constraints and changing priorities fits in the picture? =)
Don't Do this When Promoting Your Event -Mac McIntosh writes the Sales Lead Insights blog. He provides his 13 Don'ts When Promoting Events. Great insight if your tasked with managing a roundtable or dinner event for your client.
Teaching Old Dogs New Tricks – Brendan points to an example of how journalists and PR folks responded to the Bird Flu. Instead of being a short lived story, it extended over 10 days. I haven't heard the podcast yet, but it seems worthwhile based on Brendan's summary.
Is this PR Person You? – David Meerman Scott poses what the future PR job description would look like. It's most likely, "You haven't graduated high school yet but you've already started 2 start ups, sold another and angel investing in another. You're invited to beta test EVERY new software offering and your recommendation can make or break the company…"=P
Seeing You Face-to-Face – Sheila Scarborough of the every dot connects blog about the value of meeting people in person at conferences. I know blackberry's have been banned from company meetings. I wonder if conferences will ban computers and PDAs to keep people focused on the content and people versus Twittering the event?
With Analysts, It's All In the Briefing – Jeremiah Owyang provides great insight into how to successfully brief analysts. Great advice on how to get the most out of briefings. Remember, analysts can provide a wealth of information in addition to learning about your company.
I know you've missed your summary of weekly articles. It's been a slow start to the New Year, but I how you enjoy this week's selection.
 You can click on the Weekly Articles tag for previous issues or subscribe to the Weekly Articles Feed:   
Engagement Overrated? – AdAge just released a survey of marketers and media buyers. I'm a little confused by what this survey means frankly. In the end, different mediums are judged by different criteria. Indicative of this contradictory stance: Survey respondents said it's print — yet ranked print lowest for delivering results. Online was ranked lowest for engagement but highest for results, while TV was ranked in the middle for both results and engagement.   
Baiting for Links – Adotas has an interesting article on how to receive quality links for your website. I'm not sure I agree with adding media mentions into a press release, but there is some good advice for those needing quality links. 
Saying Sorry the Right Way – Andy Beal compares two situations of how Search Engine Land and Gizmodo apologized for recent incidents. Andy highlights the five steps for handling such a situation. Hmmm… Twitter, are you listening?  
Protecting Your Online Brand – Richard MacManus of ReadWriteWeb wrote a post an email  http://www.readwriteweb.com/archives/brand_squatting_what_to_do.php 
Why Meet Face-to-Face When Virtual Suffices? – I found this article interesting as part of my role is how to support sales with materials to help in the sell. This article highlights a buyer's request for an online demo being spurned by sales folks. As a PR/marketing person, this raises a question of what can I do to facilitate the sales cycle. PR has a great opportunity to research, test and introduce new tools that can be used by sales folks. The question is, can you teach a sales person new tricks? =) 
Twitter Pals Galore – The good folks at MarketingPilgrim have compiled an impressive list of online marketing folks on Twitter. Have fun finding people to follow! 
Raising Customer Expectations – Chris Bucholtz of Inside CRM posted a great article of how to exceed customer expectations. No matter how big a company gets, it's the little things that win over your satisfied and dissatisfied customers. Being proactive and quick to respond goes a long way then sending an impersonal email that arrives weeks later. 
Protecting Your Brand Here, There and Everywhere – Richard McManus of ReadWriteWeb about a recent email exchange from a person using the "readwriteweb" brand overseas. Though I am sympathetic with Richard's dilemma, I believe he received some bad advice. Richard can probably argue for protection in the US but may lose overseas. In the end, brand protection is brand protection. Always trademark. Even if you're not planning to expand overseas, consider it. You never know.  
Improve PR Programs through Measurement – KD Paine has some useful tips on how measurement provides insight for more effective PR programs. KD uses the word "dashboard" in her post. I believe she means a central place – whether a formal dashboard, database or excel document, that will help you identify and evaluate these points. 
Standing Out in the Tradeshow Crowd – Rohit of Influential Interactive Marketing shares his tips for standing out in a tradeshow. Though I don't agree with Rohit's suggestion on a giveaway, I do believe he has some valid points. For those folks going to DEMO this month, my one word of advice is to walk to the space, pull people to the demo, and network at the events. Don't wait for folks to come to you otherwise you won't get the full bang for buck at the show.
Here is this week's of interesting articles. You can click on the Weekly Articles tag for previous issues or subscribe to the Weekly Articles Feed:  
Online Video Kill the TV Star –Blip.TV interviews Vivian Schiller, general manager of the NYTimes.com about the differences between online and TV video. To paraphrase that iconic song, "will online video kill the TV star?" 
Or Did ROI Kill Marketing? – Paul Dunay of Buzz Marketing for Tech makes a good point about ROI. His point is, if everything is measured against an ROI, then there are probably some campaigns/initiatives that wouldn't be done because it wasn't measurable. 
Does the Long Tail Work for PR? – Now Is Gone does a great job at highlighting the Long Tail for PR.  I'm in the middle of reading the book so this posting will help me to position PR/marketing as I read through the book. Also included as part of my 2008 trends piece.  
WPP Lands a Big Whale – Dell selected WPP to create an integrated marketing agency that will serve Dell's business over the next three years.  It'll be interesting to see how WPP organizes this new entity before March 2008. Will key individuals throughout the WPP group be hand picked to lead the charge? Will smaller (less profitable?) agencies be merged together to create this new agency with instant staff? Or will WPP create an entirely new entity and poach talent from the competition? Only time will tell. 
Social Media Reaches Into Your Lives – I've started reading the Lonely Marketer, which provides ideas for small business marketers. In this post, he writes about how social media can be used to find target customers, thereby increasing touchpoints for increased engagement/participation.  
Video's Political Influence? – Granite Slate posted an article about how KD Paine & Partners is measuring the impact of online videos on a candidate's influence and surge in the media. This is an interesting concept and would love to see how accurate this is as the caucuses approach. I could envision this having a larger impact on younger people who normally may not go to the polls to take action and participate. And isn't that what it's all about in the end?? 
Bribes Aren't Conversation Starters – Mike Volpe of Small Business Hub highlights how Vocus tried to follow up on a "sales lead" from a white paper download. Love the cookie idea, but no connection to the value that Vocus provides to Mike's company. As Mike pointed out, you need to start a conversation with the person which can be started via phone follow up or email with links to valuable information. Provide value, not tchokes. 
Note to NYT – Keep up with the times… – Read Kate Swisher's post on BoomTown about a recent speech by Bill Keller of the New York Times. Keller bashes on bloggers and the quality of reporting. Does this mean I should stop reading the Bits blog? The issue isn't about quality of reporting but how blogging augments the information flow out there. You can't tell me that all "traditional" media have excellent standards. Keep up with the times Mr. Keller. 
technorati tags: Blip.tv bloggers Buzz Marketing for Technology Dell KD Paine Long Tail Lonely Marketer Marketing Measurement Now Is Gone PR Small Business Hub social media video WPP
del.icio.us tags: Blip.tv bloggers Buzz Marketing for Technology Dell KD Paine Long Tail Lonely Marketer Marketing Measurement Now Is Gone PR Small Business Hub social media video WPP
icerocket tags: Blip.tv bloggers Buzz Marketing for Technology Dell KD Paine Long Tail Lonely Marketer Marketing Measurement Now Is Gone PR Small Business Hub social media video WPP
About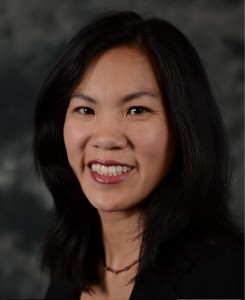 Cece Salomon-Lee is director of product marketing for Lanyon Solutions, Inc. and author of PR Meets Marketing, which explores the intersection of public relations, marketing, and social media.
This blog contains Cece's personal opinions and are not representative of her company's.
Marketing Blogs
Virtual Events & Meetings Blogs
Cisco Virtual Environments
Search Site