Browsing articles tagged with " reputation management"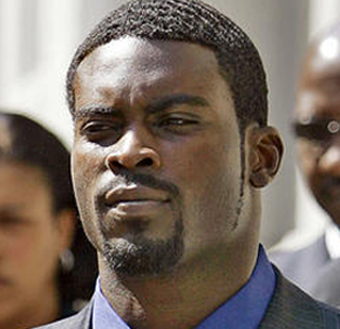 Every Sunday, my husband and I watch 60 Minutes. While most of the stories are reruns this summer, 60 Minutes aired the first public interview with Michael Vick who recently left prison on dog fighting and cruelty charges. Check out the video and article here. I'm a huge football fan and was surprised that the Philidelphia Eagles took a chance by signing Vick earlier this week.
While watching the interview, I couldn't stop thinking about the strategy that Vick and his team (lawyers, agency and brand/PR folks) are using to manage and rehabilitate his reputation.
60 Minutes Interview: Lends credibility that Vick truly understands the gravity of hissituation and previous decisions and his true intent/desire (?) to redeem himself.
Association with Humane Society: With the Humane Society's willingness to believe in Vick's resolve to atone for his mistakes, the hope is that fans will also take that chance on him as well.
Controlled Public Appearances: Since being released, Vick has been very careful about his public image and statements. To my knowledge, he's been dressed conservatively with a serious demeanor, further emphasizing that he is not the same person he was 2 years ago.
Conclusions
If Vick is truly sincere, I think these efforts will eventually have their desired affect with most out there – let's be honest, a certain segment of animal lovers will never forgive him for his actions. There will be a healthy level of skeptism that Vick hasn't changed and is just implementing a very sophisticated PR strategy to make money.
Regardless of which camp you belong in, I do believe that he is executing the right strategy to start down the road to redemption. What do you think?
Previously, monitoring one's corporate reputation was much more difficult – you had to get physical copies of the articles and paste the articles onto paper. Yes – I've been in PR THAT long! LexisNexus then made the job easier with electronic clippings. Now, with blogs, Twitter, electronic archives of print articles and plethora of online communities, there is much much more to monitor.
Right now, the main way that I monitor my company's reputation is through RSS feeds of specific term searches via Google or Twitter search. So I was curious to try out Andy Beal's Trackur service. I signed up for the free 14 day trial and here's my take on this service.
General Search
Trackur is pretty simple to use. You enter in your search term, fill out a couple of other crtieria and bammo – you get results. Depending on the term, you may get a mix of results that you have to tweak. I tested the terms from Google to filter these results out, such as exact phrase or asking it not to include results with specific URL. Unfortunately, I seemed to get a mixed result.
I also didn't see any Twitter or LinkedIn results in the resutls. Interestingly, more results appeared when I searched for my personal online moniker "csalomonlee."(NOTE – if you see my full name, I'm usually responding as a company representative).
Once you've played around with the searches to get what you want, you can save that search, set it up as a RSS feed and start monitoring what's being said about your company. 
Power of Influence
One feature that I did like is the ability to determine the influence of a particular outlet, which is key in PR when thinking from a purely metric perspective. While I liked the idea of an influence ranking, I wasn't clear how this ranking worked.
I assume that a higher number indicated more influence. I looked at a couple of different sites and the corresponding influence rankings. I was confused by why some sites had higher numbers than others. If you see the below screenshots, gooruze.com had a higher number than my blog. The site had more blog mentions and had a registered traffic rank, but my ranking was only 5 below Gooruze's.
Conclusions: The Final Analysis
I think Trackur has the potential to be a useful tool for monitoring your online reputation. The cost per month is not outrageous and within reach of most individuals and corporations.
I would like to see some additional enhancements, such as keeping preferences for viewing search results (expanded or not) or providing thumbnail rollover explanations of the key elements within the tool. There are some nice touches like the ability to add notes to specific items, which is helpful when viewing your results over time, or the ability to view results in summary or abstract form. 
And note to Andy – you may want to update your video intro as Google does offer RSS feeds for searches =) 
Quick Overview:
Accuracy: 3.5 out of 5
Ease of Use: 5 out of 5
Cost: Won't break the bank
I know you've missed your summary of weekly articles. It's been a slow start to the New Year, but I how you enjoy this week's selection.
 You can click on the Weekly Articles tag for previous issues or subscribe to the Weekly Articles Feed:   
Engagement Overrated? – AdAge just released a survey of marketers and media buyers. I'm a little confused by what this survey means frankly. In the end, different mediums are judged by different criteria. Indicative of this contradictory stance: Survey respondents said it's print — yet ranked print lowest for delivering results. Online was ranked lowest for engagement but highest for results, while TV was ranked in the middle for both results and engagement.   
Baiting for Links – Adotas has an interesting article on how to receive quality links for your website. I'm not sure I agree with adding media mentions into a press release, but there is some good advice for those needing quality links. 
Saying Sorry the Right Way – Andy Beal compares two situations of how Search Engine Land and Gizmodo apologized for recent incidents. Andy highlights the five steps for handling such a situation. Hmmm… Twitter, are you listening?  
Protecting Your Online Brand – Richard MacManus of ReadWriteWeb wrote a post an email  http://www.readwriteweb.com/archives/brand_squatting_what_to_do.php 
Why Meet Face-to-Face When Virtual Suffices? – I found this article interesting as part of my role is how to support sales with materials to help in the sell. This article highlights a buyer's request for an online demo being spurned by sales folks. As a PR/marketing person, this raises a question of what can I do to facilitate the sales cycle. PR has a great opportunity to research, test and introduce new tools that can be used by sales folks. The question is, can you teach a sales person new tricks? =) 
Twitter Pals Galore – The good folks at MarketingPilgrim have compiled an impressive list of online marketing folks on Twitter. Have fun finding people to follow! 
Raising Customer Expectations – Chris Bucholtz of Inside CRM posted a great article of how to exceed customer expectations. No matter how big a company gets, it's the little things that win over your satisfied and dissatisfied customers. Being proactive and quick to respond goes a long way then sending an impersonal email that arrives weeks later. 
Protecting Your Brand Here, There and Everywhere – Richard McManus of ReadWriteWeb about a recent email exchange from a person using the "readwriteweb" brand overseas. Though I am sympathetic with Richard's dilemma, I believe he received some bad advice. Richard can probably argue for protection in the US but may lose overseas. In the end, brand protection is brand protection. Always trademark. Even if you're not planning to expand overseas, consider it. You never know.  
Improve PR Programs through Measurement – KD Paine has some useful tips on how measurement provides insight for more effective PR programs. KD uses the word "dashboard" in her post. I believe she means a central place – whether a formal dashboard, database or excel document, that will help you identify and evaluate these points. 
Standing Out in the Tradeshow Crowd – Rohit of Influential Interactive Marketing shares his tips for standing out in a tradeshow. Though I don't agree with Rohit's suggestion on a giveaway, I do believe he has some valid points. For those folks going to DEMO this month, my one word of advice is to walk to the space, pull people to the demo, and network at the events. Don't wait for folks to come to you otherwise you won't get the full bang for buck at the show.
It's that time of year to reflect back on the year and make your resolutions for the New Year. I gave up resolutions a long time ago – how can you ask a chocolate lover give up chocolate for a whole year? Sorry – just can't do it.
So instead of resolutions, here are the top posts from 2007:
OK – I previously wrote about how to manage my many online personalities here and here.  Since those posts, I've reversed my previous position about my online reputation. The heart of it is managing relationships through the tools available to me.
In the end, PR is about relationships. How do you build, nurture and maintain them. However, it is challenging with the nature of PR – reporters moves, accounts change and an unending cycle of new account folks.
I read recently that the average number of jobs that today's workers will have throughout their lifetime is about 12-14! With that type of churn, you're expecting only a person to be in their current job an average of less than 2 years. Developing the relationships that are key to our industry require a long-term, patient approach.
What are the tools that enable me to identify, develop and maintain these contacts? I now have four ways for managing these online relationships:
Facebook – Despite my previous email about keeping my online reputation to a minimum, I realized that Facebook is another avenue for connecting with colleagues and industry contacts. By friending people, I can subscribe to a RSS feed to keep up to date on what's happening. I still need to learn more about Facebook, but I'm starting to understand how Facebook differs from LinkedIn. Friend me and I'll friend you back.

LinkedIn – I still use LinkedIn more for business contacts as I've had this account the longest. LinkedIn's strength is when you're looking for a job or for seeking advice from peers. I use LinkedIn Answers quite a bit for a professional perspectives. View My LinkedIn Profile

Twitter – I lost wrote that Twitter is changing how news/information is being dissemated. I just started getting into Twitter via Jeremiah Owyang. In fact, I responded to some questions about my company's solutions as Jeremiah and CenterNetworks were viewing a webcast. Like Facebook, I'm realizing that Twitter is an important tool for following trends, competitors and my own company. Follow me on Twitter and I'll follow you. 

Personal blog – And of course this blog has enabled me to make good relationships. By linking to posts and commenting on other blogs, I've developed new relationships that wouldn't have been possible. Whether a corporate or personal blog, I strongly believe that a blog is key if you want to engage in "blogger" relations. It demonstrates that you're contributing and spending the time to understand the community.
Are there other ways that you manage your online relationships? Let me know.
technorati tags: Facebook LinkedIn Online reputation PR Public relations Reputation management Twitter
del.icio.us tags: Facebook LinkedIn Online reputation PR Public relations Reputation management Twitter
icerocket tags: Facebook LinkedIn Online reputation PR Public relations Reputation management Twitter

Here's this week of interesting articles. Enjoy! 
What's Your CEO's Name? Seth Godin brings up a good point about the accessibility or permeability of a CEO to his/her customers. But since we only use the phone line for the fax, I guess I won't have to worry about telemarketers in the future. Now, how do I get a hold of the Citibank CEO again… 
What's the Story Morning Glory? I've been reading Collaborative Thinking from Mike Gotta. He has some interesting thoughts. His most recent post highlights the backstory on products and the relation to corporate responsibility. This highlights how transparency is becoming an important component of every facet of business; thereby, enabling consumers to trust and participate with your brand, company and product. 
What are You Doing on November 8? David Meerman Scott posted about this totally free event to hear from some of the best marketing gurus out there. Great way to get leads and phone charges for the sponsor, Conference Calls Unlimited. Heck, I actually remember the article, "A Brand Called You," when it was first published in Fast Company. Does this date me? 
Leave out the Welcome Mat Allen Stern of CenterNetworks did an interesting test of the power of welcome. For those coming from social sites, Allen greeted them with a welcome [site name]. Through his test, he increased the number of  subscribers and ad clicks from these visitors. From a PR perspective, this raises some interesting questions in terms of how "social outreach" can have an impact on your client's/company's site traffic.  
Tweet Tweet – Be Sweet B.L. Ochman writes about some Twitter dos and don'ts. Why do I have a feeling more people will be following in her footsteps? Frankly, I haven't started this and don't know if I want to get mired into another time suck! =) 
Telling a Story Through Social Media Now Is Gone wrote how they posted a slide show from American Red Cross (I assume this is a client or someone is directly associated with the organization) regarding the recent fires in San Diego. The article highlights some thoughts before jumping into social media – all good PR tips. 
So You Want Face Time? I like MarketingSherpa – they provide good, basic insight on how to leverage new tools for marketing and PR. Today's lesson – how to market yourself and your company on Facebook. Damn, this means I probably have to spend more time on Facebook, which I was trying to avoid from an online reputation perspective.   
Shorter Sentences Please I attended an internal seminar that said optimal sentence length was no more than 16 words. (16 words exact!) Mike Volpe of Small Business Hub highlights this for readability of online copy. Now to cut down my paragraph length pitches… 
Technorati Tags: blogging Facebook marketing PR public relations reputation management social media Twitter Weekly Articles
WOW! Who would've thought a $15 billion valuation for Facebook? I figured so many people are blogging about this that there's no need to include in this weeks digest. Here's your Weekly Digest: 
It's the Positive that Counts. NOT!David Meerman Scott writes an interesting post about the power "negative" headlines to drive traffic on your website. Who knew, my glass half-empty perspective may actually help drive traffic! =) Where's My Abacus? Accurate Online CountLouise Story of the New York Times highlights the frustration of web visitor counts – those reported by ComScore versus the online property itself. Would this issue be less relevant if we moved to a cost-per-click or action model versus cost per impression model? Probably not. People want to be able to say that have the largest slice of eyeballs. 
Know When to Fold 'em…I'm an avid player of Texas Hold 'em, so this post from Distilled caught my eye. Tom highlights how Absolute Poker's slow response to cheating allegations is impacting their reputation. Take this piece of advice, when you have pocket Aces, don't assume that slow playing is the best strategy! 
Measure Twice, Cut OnceA key point in construction is making sure you have the right measurement before acting. KD Paine summarizes 10 pieces of website measurements you should consider for your PR and marketing efforts.  
It's a BBS. Not It's a ForumWow – it's interesting how some things come full circle. If you remember the term BBS, then you might find this article from Dee Barizo of netbusiness eerily familiar. She highlights the benefits of participating in niche forums for driving website traffic.  
When Social Goes EnterpriseThis sucks. I just learned from paidcontent.org that CrispyNews was acquired by Salesforce.com earlier this year. Good thing, the PR group will still remain. Bad part, no new groups will be opened by non-corporate users. Granted, the RSS feed for the group seemed inconsistent at best. 
Another Reason Not to StealFor those Apple employees trying to get $100 rebates off a free phone, Apple acted swiftly and decisively. Seth Rodin writes that over 800 Apple employees were fired for stealing. Personally, this was the best thing Apple could do. Demonstrates a strong sense of ethics that is sorely lacking from our society. 
Less is MoreBrian Carroll writes the B2B Lead Generation blog and posted an interesting point about doing less may drive more results for sales lead generation efforts. Though Brian is writing this from a lead generation prospective, I wonder how much transfer to the media field? Imagine dissecting my pitch process to determine what yields better results with reporters and bloggers. Interesting thought indeed for me to consider. 
Technorati Tags:  advertising b2b marketing blogging marketing measurement reputation management Social media Weekly Articles
About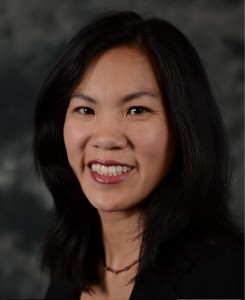 Cece Salomon-Lee is director of product marketing for Lanyon Solutions, Inc. and author of PR Meets Marketing, which explores the intersection of public relations, marketing, and social media.
This blog contains Cece's personal opinions and are not representative of her company's.
Marketing Blogs
Virtual Events & Meetings Blogs
Cisco Virtual Environments
Search Site