Mack Collier tagged me a couple of weeks ago on a meme about what I'm reading right now. The rules was to share the 6th through 8th sentences on page 123. I'm currently reading Freakonomics by Steven D. Levitt and Stephen J. Dubner. Here's the passage:
"In other words, the net effect of crack is still being felt in the form of violent crime, to say nothing of the miseries the drug itself continues to cause.
The final pair of crime-drop explanations concern two demographic trends. The first one received many media citations: aging of the population."
I tend to grow through cycles – read fiction books, magazines and then marketing/business books. I'm currently in my marketing/business phase. In addition to Freakonomics, I finally finished David Meerman Scott's book, The New Rules of Marketing and PR: How to use news releases, blogs, podcasts, viral marketing and online media to reach your buyers directly (2007). 
I haven't reviewed books on my blog yet, but I may soon. Sigh – just more things to do =)
I'm tagging Ken Molay and Tom PIck on their current reads.
All content copyright Cece Salomon-Lee, Creative Commons Attribution-Noncommercial-Share Alike 3.0 Unported, with the attribution: By Cece Salomon-Lee, PR Meets Marketing, and a link to the post.
1 Comment
Additional comments powered byBackType
About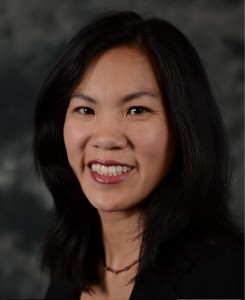 Cece Salomon-Lee is director of product marketing for Lanyon Solutions, Inc. and author of PR Meets Marketing, which explores the intersection of public relations, marketing, and social media.
This blog contains Cece's personal opinions and are not representative of her company's.
Marketing Blogs
Virtual Events & Meetings Blogs
Cisco Virtual Environments
Search Site