TechCrunch Boston Checked out the TechCrunch Boston event while in town for a family gathering. Was a little bit difficult to find because there was Boylston Place and Boylston Street. 
Thankfully, we found someone who mentioned it was the old Alley Cat Bar, a place that my husband knew. With my husband's help, we found the event and helped another attendee get there too. 
Was a little jetlagged so didn't do a lot of networking. 
Met Dave from mZinga, which launched at the event. Interesting company because they took a very successful LMS company and combined with a knowledge management company. They are bringing in an interesting business model and expertise for developing, monitoring and valuing social networking within companies. Their advantage is experience in services and methodology from the LMS space. Will be interesting to see how they leverage this experience with mZinga. 
Checked out an online poker tournament company (don't remember name) – wasn't sure if the model will work. Little wary of making money on advertisement. 
With over 700 people in attendance, open bar, and an after party at a nearby Irish Bar (yeah, in Boston?), I wonder if there will be more written about the Web 2.0 Exuberance.  
(Photos: Mike Arrington (top), IDG Ventures (bottom)
Technorati Tags: IDG Ventures mZinga Social media social networking TechCrunch Web 2.0

Additional comments powered byBackType
About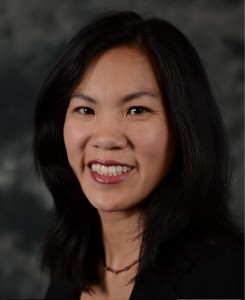 Cece Salomon-Lee is director of product marketing for Lanyon Solutions, Inc. and author of PR Meets Marketing, which explores the intersection of public relations, marketing, and social media.
This blog contains Cece's personal opinions and are not representative of her company's.
Marketing Blogs
Virtual Events & Meetings Blogs
Cisco Virtual Environments
Search Site