According to a study by MarketingProfs and the Content Marketing Institute, nearly 93% of marketers use content marketing today. I would even argue that public relations professionals whole job is about content marketing in one form or another.
I had the opportunity to look at content marketing from the PR side as well as the marketing. Regardless of who's doing it, content is more than putting words to paper and hoping that someone will read them.
It starts with understanding the 5 "W's" of Content:
Who will consume the content I'm creating;
What type of content will resonate best with that person;
Why are they motivated to seek out my content in the first place;
Where will that content be for them to easily find it; so
When they are searching or looking for that content, your content is front and center.
Oftentimes, we jump to the writing and neglect to clearly answer these 5 "W's". To ensure that each writing project is clearly define, I recommend creating a content marketing form template that is used prior to each content project.
I've found that this greatly helps clarify the purpose of each proposed content piece or to determine what gaps we have before starting to write one word.
What other "W's" are there?
Additional comments powered byBackType
About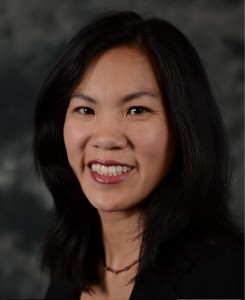 Cece Salomon-Lee is director of product marketing for Lanyon Solutions, Inc. and author of PR Meets Marketing, which explores the intersection of public relations, marketing, and social media.
This blog contains Cece's personal opinions and are not representative of her company's.
Marketing Blogs
Virtual Events & Meetings Blogs
Cisco Virtual Environments
Search Site