I noticed a recent spat of posts about tradeshows. Some discuss the value of participating in the show while others discuss the "emergence" of virtual tradeshows. At one point in my career, I had focused on conferences and speaking engagements – originally with Niehaus Ryan Wong's Speakers Bureau and eventually starting the Conference Strategies for Blanc & Otus. 
From a PR perspective, I view conferences as an opportunity to establish thought leadership and to increase a company's awareness. However, it's also important to understand how this fits within the marketing mix for organizations. Attending a show is not a small endeavor for a company. It's costly, requires staff and must provide concrete results in the form of sales gold – the almighty sales lead. These folks have done a great job as discussing the value of tradeshows:
Sales Lead Insights – Better Ways to Qualify Leads at a Trade Show

B2B Lead Blog – Virtual Trade Shows – Are they the Better Alternative?

B2B Lead Blog – Trade Shows – Branding or Demand Gen or Waste of Time and Money? Marketing WTF?

The Lonely Marketer – Are Trade Shows a Waste of Time and Resources?

Marketing Pilgrim – Trade Shows Go Virtual

 
Disclosure – my company has developed online conferences and events and provide live and on-demand streaming webcasts into virtual tradeshows for organizations.  
5 Comments
Additional comments powered byBackType
About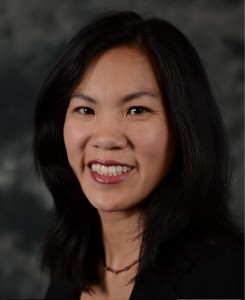 Cece Salomon-Lee is director of product marketing for Lanyon Solutions, Inc. and author of PR Meets Marketing, which explores the intersection of public relations, marketing, and social media.
This blog contains Cece's personal opinions and are not representative of her company's.
Marketing Blogs
Virtual Events & Meetings Blogs
Cisco Virtual Environments
Search Site