So I just started reading Marketing Pilgrim and by telling them why I like them, I have a chance to win $500. This got me thinking about the value of sweepstakes or promotions. Frankly, I never used to be a sweepstakes person, but when I won a trip to London last year, I can't get enough.
Whether it's Home Depot surveys or putting my business card into a fish bowl, I seem to be drawn to it. Sweepstakes, as a marketing tactic, can be great for driving tons of people to your promotion, but what is the value to your company?
Before I highlight why I like reading Marketing Pilgrim, here are My Top 10 Questions for Sweepstakes Promotions that you should consider before engaging in one:
1.       How does the promo/sweepstakes positively tie back to your company, messages and/or product?
2.       Which is more important, the number of people who register for your promo or the quality?
3.       Is the goal brand awareness or lead generation?
4.       Once you have people registered, do you have a program in place to convert them into customers?
5.       And if they do become customers, how do you maintain a long-term relationship versus the short burst from the promo?
And if your PR agency recommends a sweepstakes or promo, here are additional questions to consider:
6.       How will the PR team measure the success (short and long-tem) of the initiative?
7.      Who's doing the work – the PR folks or you, the marketing team? 
8.   How much will this cost to do?
9.   How will you manage this program with the month-to-month activities?
10. Besides doing the promotion to get eyeballs, which media outlets or blogs will write about this?
Now back to Marketing Pilgrim. I read them because they really do get it. For example, their $500 promo directly appeals to readers to explain why they like reading the blog and the money is a token of appreciation. This benefits both sides with increased awareness, while giving me food for thought for my posting. They have a good sense of humor while providing nuggets of wisdom for my personal blogging and my day job. And they're prolific – I know that no matter when I check my Google Reader, there is something I can read. It's not fluff but relevant to me.
What else can I say?
Technorati Tags: marketing Marketing Pilgrim pr promotions public relations sweepstakes

2 Comments
Additional comments powered byBackType
About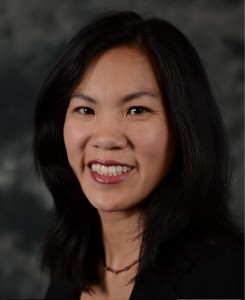 Cece Salomon-Lee is director of product marketing for Lanyon Solutions, Inc. and author of PR Meets Marketing, which explores the intersection of public relations, marketing, and social media.
This blog contains Cece's personal opinions and are not representative of her company's.
Marketing Blogs
Virtual Events & Meetings Blogs
Cisco Virtual Environments
Search Site