Many companies have RSS feeds for company updates, as this provides people another way to stay up-to-date on your company news and press releases without having to come to the website every other day. Though it's important to syndicate/distribute news via RSS, you also have to track RSS feeds this as well.
Why? Because if you're successful in having people subscribe to the feeds, theoretically the site traffic numbers may decrease. From a marketing perspective, if you experience a dip in traffic, you  need to demonstrate that subscriptions to your feeds were increasing. Furthermore, this provides you feedback on what content resonates with your audience.
Researching this intriguing question, here is what I found out – some are more laborous than others:
 1. Check the server logs: If a request is made, then this is logged on the server. However, RSS feeds are not representative of a person requesting the information , but rather how you set up the feeds to refresh the information. So this may skew the information even if you didn't look at your feed for weeks.
2. Request an email: You can request an email to track the RSS feed. Though you can track who is subscribing, I believe that anonymity is key for incorporating RSS feeds.  
3. Give each subscriber an unique identifier: There are different ways to track unique users but I recommend reading posts on  Ask Leo and ongoing  as they provide in-depth information on the various ways. Much better than I can.
4. Use an RSS Aggregator: In the end, I like the idea of using FeedBurner to track RSS feeds. It provides a convenient way to view all of your feeds, site numbers and additional options for optimizing your feeds for SEO.
I'm still learning about FeedBurner and will provide a follow-up post on how to best set up the RSS feed. Please leave me a comment if you have any advice/tips & tricks for optimizing RSS feeds.
Additional comments powered byBackType
About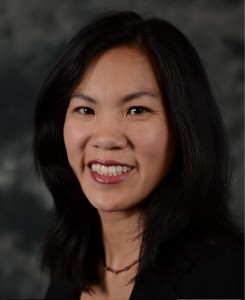 Cece Salomon-Lee is director of product marketing for Lanyon Solutions, Inc. and author of PR Meets Marketing, which explores the intersection of public relations, marketing, and social media.
This blog contains Cece's personal opinions and are not representative of her company's.
Marketing Blogs
Virtual Events & Meetings Blogs
Cisco Virtual Environments
Search Site