I usually follow people on Twitter that have something to say and is related to my career. I always found it interesting when people just followed everyone.
So when this twitterer recently "followed" me, I was intrigued. he or she (I'm assuming she due to the image) is trying an experiment. She is trying to figure out how many people just blindly follow people without checking out the content of twitterer.
When I last checked, this person was following over 5900 people with 155 reciprocating.
This raises an interesting question about the psychology of following. When I first started Twitter, I felt that I had to follow everyone who followed me. Otherwise, I would be dissing someone.
Now I don't necessarily follow everyone – I just don't have the brain power to process that many people. I will also occasionally unfollow folks who haven't really participated in conversations.
I think it's key to recognize that social media can increase one's social network. Just remember, you can only create a nework that YOU'RE comfortable with. YOU create the network. It doesn't create you.
4 Comments
Additional comments powered byBackType
About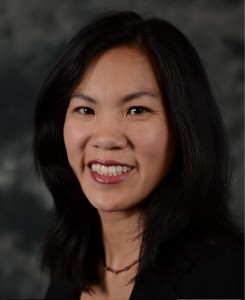 Cece Salomon-Lee is director of product marketing for Lanyon Solutions, Inc. and author of PR Meets Marketing, which explores the intersection of public relations, marketing, and social media.
This blog contains Cece's personal opinions and are not representative of her company's.
Marketing Blogs
Virtual Events & Meetings Blogs
Cisco Virtual Environments
Search Site