I have the pleasure of presenting two webinars for the MPI: Dispelling the Myths about "Going Virtual" on November 17 and Making Virtual Profitable: Steal These Business Ideason December 9, 2010. Free to MPI members, the webinars are $20 for non members. If you can't make it to the live webinar, they will also be available on-demand and I will post the slides after each webinar. Hope you can join me and please forward me any questions or comments.
Dispelling the Myths about "Going Virtual"
WHEN: Wednesday, November 17th, 11am – 12pm CDT
WHAT: The recent economic situation has provided a catalyst for companies to look at cost-effective alternatives to scheduling and executing face-to-face meetings and events.  This situation combined with reduced travel and marketing budgets, has given rise to virtual events. A successful virtual strategy reduces costs, increases productivity, extends reach, provides rich data intelligence, and benefits the environment. Yet, meeting professionals are hesitant to incorporate virtual elements into their meetings and event portfolios. Leveraging real-world case studies, this session will dispel several myths about "going virtual".  Get answers to your theories like:
• Virtual will cannibalize my physical audience.
• Virtual will be a costly element for me to include in my budget.
• Virtual will only be used by my most technically savvy members.
• Virtual is only for larger corporations.
Making Virtual Profitable: Steal These Business Ideas
WHEN: Thursday, December 9th, 11am – 12pm CDT
WHAT: According to FutureWatch 2010, 12% of meeting professionals are expecting virtual meetings to be a continuing trend.  The question meeting professionals have now is how do they create a virtual strategy that serves their audience's educational and networking needs while expanding their own revenue opportunities. This session with explore four business models for virtual options:
• Freemium Registration: Free registration for basic content vs. charging for premium content
• Exhibitor Driven: Tiered programs and services for exhibitors
• Sponsorship: Advertising and brand awareness associated with the virtual component
• Hybrid Opportunities: Prizes, games and sponsorships that span the physical and virtual event.
Additional comments powered byBackType
About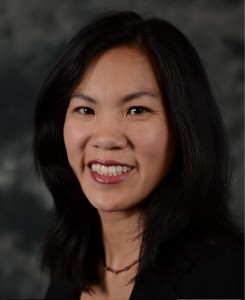 Cece Salomon-Lee is director of product marketing for Lanyon Solutions, Inc. and author of PR Meets Marketing, which explores the intersection of public relations, marketing, and social media.
This blog contains Cece's personal opinions and are not representative of her company's.
Marketing Blogs
Virtual Events & Meetings Blogs
Cisco Virtual Environments
Search Site