This is the fourth post in a 6 part series on using social media. In this fourth installment, I look at linking strategies. 
Linking Strategies
I believe it was Jeremiah Owyang who mentioned that your website is no longer the first place that sales leads or customers see. Rather, Google's search results is now the new home page for your company.
As such, SEO (search engine optimization) has become a strategic tool in every interactive marketers tool box for increasing a company's presence on search engines. In addition to SEO, bookmarketing sites/services like Digg, Delicious, StumbleUpon, and Facebook's share application can further extend your news to key audiences. Update: Per comment, claim your blog via Technorati so your posts are automatically catalogued by the site.
Bookmark Your Content: While Digg may be an obvious choice, my perception is that Digg is for more trendy or consumer related stories. Rather, I recommend establishing an account on delicious or StumbleUpon. While the former is more text based, the latter, to me, is more visually driven.
I recommend using delicious to bookmark press releases, website pages, white papers and other information related to your company. If you have videos or interesting images, consider submitting them to StumbleUpon.
Submit Your Link to Appropriate Sites: As I mentioned in my previous post, content posted on certain social networks will appear in search engines. When appropriate, consider submitting press releases, white papers, media coverage and rich media content to these social networks. There are also websites that will accept news releases for their daily news coverage.

Tag Your Content: This is a way to describe the content through keywords. According to Wikipedia, "This kind of metadata helps describe an item and allows it to be found again by browsing or searching. Tags are chosen informally and personally by the item's creator or by its viewer, depending on the system."

Add Users to Your Network: Regardless of where you submit your links, each website has a community of users and allows you to add other members your network. Consider connecting with users who 1) have already bookmarked your content as this demonstrates an interest in the subject matter and 2) have a network of active users who are bookmarking content in your industry.
Conclusions
I have to admit, this is one area that I've paid minimal attention to. It is a time intensive strategy that has huge implications for driving traffic to your website or content if done well.
I recommend checking out Tom Pick's series of posts on social tagging at WebMarketCentral.
Other posts in the series:
Using Social Media: Part 1 – Microblogging
Using Social Media: Part 2 – Search Feeds
Using Social Media: Part 3 – Social Networking Sites (updated link) 
3 Comments
Additional comments powered byBackType
About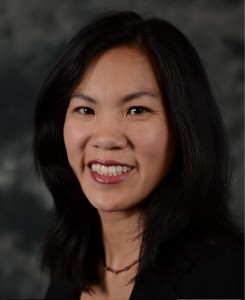 Cece Salomon-Lee is director of product marketing for Lanyon Solutions, Inc. and author of PR Meets Marketing, which explores the intersection of public relations, marketing, and social media.
This blog contains Cece's personal opinions and are not representative of her company's.
Marketing Blogs
Virtual Events & Meetings Blogs
Cisco Virtual Environments
Search Site