This is the sixth post in a 6 part series on how I using social media. In this sixth installment, I discuss measurement.
Measure What Counts
There has been discussion about how to measure social media and can it truly impact your bottom line. The same could be said of public relations. In the end, it's measuring what counts for your business.
Personally, I think it's important to determine your baseline measurements to gauge the effectiveness of your strategies over time. Consider keeping it simple, selecting 3-4 points to track. As you gather more information, you can better refine and expand your measurement criteria. Here are some basic points to measure:
* Subscribers, Followers, Fans: One way to track the success of your programs is by the steady growth of subscribers to your blog, followers on Twitter or fans on Facebook. Feedburner is a nice way to track subscribers to your blog or any RSS feed that you create for corporate updates, such as press releases, newsletters, etc.
* Audience Reach: The key aspect of social media is tracking "word of mouth" or the reach of your content to your key audiences.
Twitter – Tweetburner allows you to create a short URL for Twitter and then tracks who has retweeted the link or clicked on it. You can keep your stats private or public. While this is a great tool, I've found that people will create their own short URLs for the content, so you may want to actively search on your Twitter ID for possible retweet. I then add up the number of subscribers for these individuals to get a "number" regarding reach.
Online Reputation: Another way to determine reach is to track who is talking about you online. I wrote a bit about this in my second post – Using Social Media: Part 2 – Search Feeds. The added component is determining the reach of these online outlets. While ad equivalence can be used too, I'm not a fan of this method as I point out in my next bullet point.
* Incoming Leads, Inquiries: There are a couple of free tools such as Quantcast and Google Analytics that provide good detail about your incoming traffic. The key is to closely track the referring sources for the incoming leads and the conversion rates. For example, Twitter is quickly becoming a driver of traffic to my blog or answering a question on LinkedIn can lead to an inquiry about your services.
* Increased Links: Before you start your programs, take a quick snapshot of sites that link to your website. While a basic stat, this can have huge SEO implications for your site, which in turn, increases your visibility on search engines. Check to see if your efforts increase this basic stat.
* Conversation Index: Steve Boyd discusses the Conversation Index as a way to determine which blogs are successful. Basically, successful blogs are those have a more comments than posts. I would think that the same value can be applied to Twitter, LinkedIn and Facebook. The more that people interact with your company and messages, one can assume the more engaged they are with you.
Conclusion
No matter what you do, measurement has to be an integral part of your program. Identifying the key data points relevant to your business, you can better justify these programs to your executive management. And who can argue with a program that has a low cost per lead and high conversion rate for sales?
Other posts in the series:
Using Social Media: Part 1 – Microblogging
Using Social Media: Part 2 – Search Feeds
Using Social Media: Part 3 – Social Networking Sites (updated link)
Using Social Media: Part 4 – Linking Strategies
1 Comment
Additional comments powered byBackType
About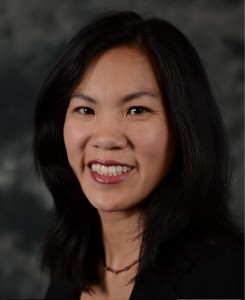 Cece Salomon-Lee is director of product marketing for Lanyon Solutions, Inc. and author of PR Meets Marketing, which explores the intersection of public relations, marketing, and social media.
This blog contains Cece's personal opinions and are not representative of her company's.
Marketing Blogs
Virtual Events & Meetings Blogs
Cisco Virtual Environments
Search Site