Valentine's Day can either create fear or joy in your heart. Several years ago, I was dreading another lonely Valentine's Day. I didn't want to stay at home but I didn't want to feel out of place on this "romantic" day.  
My first love has always been dancing – ballet, tap, jazz, even hula as a girl. One day, I read an article in the SF Gate about salsa dance lessons on Valentine's Day. I was intrigued.  
The organizer, Evan of Salsa Crazy, positioned the event as a great way for single people to mingle, have fun and not be intimidated. I went to the event and it worked on several levels:
Targeted single men and women

Provided an alternative to the usual mixers for singles

The instructor didn't take himself seriously, putting everyone at ease

Though it was a club setting, the event was in the early evening so it wasn't an intimidating "club" scene

By rotating partners, you go to meet a lot of people but not stressful like speed dating 

  

     
Evan is a great marketer. He knows how to market his product – salsa dancing – to the right market with the right message. He's grown his business to include paid online videos and more.   
And me? I didn't find my true love at the event, but I did fall in love with salsa dancing! 
technorati tags: Marketing Salsa crazy salsa dancing Valentines day
del.icio.us tags: Marketing Salsa crazy salsa dancing Valentines day
icerocket tags: Marketing Salsa crazy salsa dancing Valentines day
Additional comments powered byBackType
About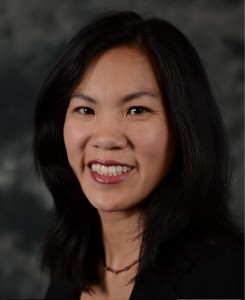 Cece Salomon-Lee is director of product marketing for Lanyon Solutions, Inc. and author of PR Meets Marketing, which explores the intersection of public relations, marketing, and social media.
This blog contains Cece's personal opinions and are not representative of her company's.
Marketing Blogs
Virtual Events & Meetings Blogs
Cisco Virtual Environments
Search Site