I had an interesting conversation with Steve Gershik who writes Innovative Marketer the other day. We discussed his recent post, "An open letter to PR agencies…" which highlighted some of his frustrations over a recent PR agency search. For me, I come from the PR agency background. I truly support PR and want to see PR agencies succeed. But unfortunately, since going in-house, I have to agree with Steve's points.  
For this video, I highlight my three points that go beyond PR agencies and vendors in general.
Be Honest
In the end, I want a successful partnership (stress partnership here). But in order to do this, you need to be honest with me regarding your workloads and what is truly possible. This way, we can set the right expectations for success. Which leads me to
Referrals are key…
In this economy, referrals are worth their weight in gold. The expectations are higher when you're referred by a person I trust or I've worked with you in the past. But don't waste this opportunity. If you do poorly in front of my executives, it looks bad for you, me and the person who referred you. In the end, I'll never refer you again. So bring in your A game and do 150% if you're referred to me. But one word of caution
Respect My Process
People like Steve and I are managing entire marketing programs. For me, I cannot manage the vetting process from beginning to end so I work with my colleagues to help me in the process. Don't try to circumvent that process by trying to reach me directly. In fact, you may lose the business as a result. And for PR agencies, would you go around a reporter to the editor becuase you thought the reporter was too slow? I guess it depends but you would think twice before doing that becuase of the remifications, right?
What do you think? Are there any other points to consider?
Additional comments powered byBackType
About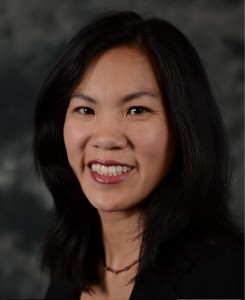 Cece Salomon-Lee is director of product marketing for Lanyon Solutions, Inc. and author of PR Meets Marketing, which explores the intersection of public relations, marketing, and social media.
This blog contains Cece's personal opinions and are not representative of her company's.
Marketing Blogs
Virtual Events & Meetings Blogs
Cisco Virtual Environments
Search Site