I highlighted three basic types of virtual events. In subsequent posts, I plan to highlight key questions you should ask as you evaluate your virtual event technology provider under the following categories:
1. Event Support & Experience
2. Virtual Event Planning Tools
3. Engagement & Experience
4. Training
5. Metrics and Analysis
6. Product Roadmap/Innovation
This first part focuses on overall virtual event support and experience.
Number of Events Does Not Equate Experience
Many vendors cite the number of events they've developed as testament to their support and experience in creating successful virtual events. However, the number of events produced demonstrates only a company's ability to, well, produce events. Would you select someone who did 1,000 poorly designed events or one who did 200 very well-conceived and implemented events? I argue you would select the latter.
So how do you get beyond the "number of events produced" response to delve into the characteristics you need to plan, build, design and implement a successful virtual event?
1. This is my first virtual event. What is your process with customers like me? What documentation do you provide to help me understand the steps and questions for a virtual event?
2. How many events do your event directors manage at any one time?
3. What is the event director's experience in planning, building and implementing virtual or physical events like mine? Can you give me sample events s/he has been involved in?
4. How quickly does your team respond to clients? What is the average time elapsed for responses? 30 minutes, 1 hour, 1 day?
5. Do you survey your customers on their satisfaction? If so, what were the results? If not, why not and how do you know if you're doing a good job with your customers?
6. Can you provide me with 3 customer references similar to my association, corporation or industry?
7. What is your recommended timeline for an event like mine?
What additional questions are there? Share them below in the comments.
11 Comments
Additional comments powered byBackType
About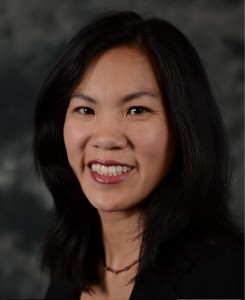 Cece Salomon-Lee is director of product marketing for Lanyon Solutions, Inc. and author of PR Meets Marketing, which explores the intersection of public relations, marketing, and social media.
This blog contains Cece's personal opinions and are not representative of her company's.
Marketing Blogs
Virtual Events & Meetings Blogs
Cisco Virtual Environments
Search Site