I recently asked a question on LinkedIn about what were the top three challenges that marketers faced in 2009. The responses were varied and unexpected in many ways. Based on those responses, I believe the following will be the top three marketing challenges in the coming year:
Budget Woes
Budget is definitely one concern for marketers. As companies reduce their budgets for 2009, this may limit on what marketers can do with their programs. Investments may be kept to a minimum while ROI on tactics will be scrutinized more.
Despite budget woes, marketers will have to increase company visibility within the industry and amongst customers. SEM/SEO, public relations, social media and other perceived "inexpensive" tactics will be used more by marketers.
Customers Rule
Now more than ever, customers are in the driver's seat. More vendors are chasing an ever limited number of customers and budgets. Customers can wring out more value per dollar spent. In 2009, the challenge will be cost-effectively reaching those customer with money to spend. The challenge is not overwhelming these customer with too much information or using social media in such a way to create customer backlash (credit to Linda Franklin for this insight).
In the end, it's about keeping customers LOYAL to YOUR company, products and services.
Getting More out of Less
Inevitably, there will be some layoffs or organizational restructuring that will happen, if not already completed. That means those remaining will have to do more with less. Do more marketing. Drive move leads. Place more media stories. All with less.
Most importantly, marketing organizations that are able to strategically align all functions toward the same objective will reap the rewards. While this isn't something revolutionary, it resonates more now than ever. Those companies who can communicate a clear brand and message to the marketplace and customers will be well positioned as we come out of this downturn.
Conclusions
This isn't the first time, or the last time, we will see an economic downturn. I may be trivializing this but in the end, it comes down to results – who can do what with the most results for the least amount of money.
What do you think? Do you agree or disagree? What are you recommendations?
4 Comments
Additional comments powered byBackType
About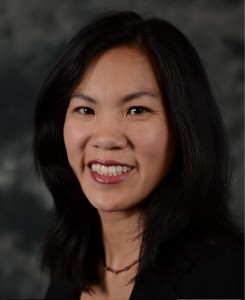 Cece Salomon-Lee is director of product marketing for Lanyon Solutions, Inc. and author of PR Meets Marketing, which explores the intersection of public relations, marketing, and social media.
This blog contains Cece's personal opinions and are not representative of her company's.
Marketing Blogs
Virtual Events & Meetings Blogs
Cisco Virtual Environments
Search Site