I'm taking inspiration from Mack Collier who recently wrote about the the social media mistakes he made. With no further ado, here are the mistakes I've made:
1) I use WordPress.com because it was free and easy to start a blog. I wished I had went through the effort to buy my own domain name and host it. This way, I could've incorporated Google Analytics or Quantcast to better track and analyze the traffic on my blog. As it is now, I am reliant on the stats that WordPress provides with their free version. Why is this a drawback? I unfortunately don't know how many people recently downloaded my free eBook on Using Social Media. I can only assume that every person who visited the page also downloaded the book (see image). While I can get a domain name and keep the blog at WordPress.com, I don't want to break any of the incoming links and build up everything again.
2) I'm not an early adopter and prefer to see how others use the different tools first. I only recently adopted Twitter – I believe in mid-2008 – and started using TweetDeck or Twhirl over the past few months to manage who I follow. I haven't posted many visual, audio or video items online, such as Twitpic, YouTube, Flickr, etc. With Twitter driving a significant portion of traffic to my blog, I know that this next level of activity can also contribute to my blog traffic.
3) I tried to write posts that I thought other people would be interested in versus writing what interested me. I had this epiphany in September 2008 when I wrote about my blogging motivation and promise to everyone to write what was of value to me, motivated me and thereby contribute to the larger community. Since then, I have seen an increase in comments on the blog, RSS subscribers and daily traffic to the side. And I've found it much easier to post more often.
4) I didn't customize my blog until recently. I'm only starting to update my blog look and feel, cleaning up my sidebar and blog roll and adding a logo to my header (still incomplete though). It's important to continually update this information to maintain freshness.
5) Balancing my participation on the different social networks. I think I can get carried away by focusing on one outlet versus balancing how I participate on Twitter, LinkedIn, Facebook etc. For example, I have a FriendFeed account and belong to Gooruze, but I have to really pay more attention to these two communities.
So thanks to Mack for making me think about my mistakes to date. Frankly, it's by knowing one's mistakes can you truly learn and grow, don't you agree?
All content copyright Cece Salomon-Lee, Creative Commons Attribution-Noncommercial-Share Alike 3.0 Unported, with the attribution: By Cece Salomon-Lee, PR Meets Marketing, and a link to the post.
4 Comments
Additional comments powered byBackType
About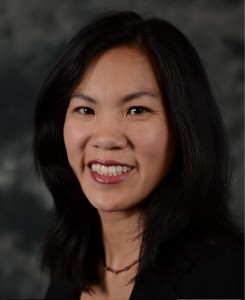 Cece Salomon-Lee is director of product marketing for Lanyon Solutions, Inc. and author of PR Meets Marketing, which explores the intersection of public relations, marketing, and social media.
This blog contains Cece's personal opinions and are not representative of her company's.
Marketing Blogs
Virtual Events & Meetings Blogs
Cisco Virtual Environments
Search Site