I've read a lot about transparency and authenticity being key in this increasingly open and social world. I started wondering how sincerity fits into the picture. 
The assumption is that transparency and authenticity will automatically equate to sincerity, but this may not always be the case. The challenge that we have as marketers and PR practioners is how we are perceived by our target audiences – customers, analysts, media and bloggers.
With text based communications, sincerity is difficult to communicate. In fact, Fast Company had a tidbit about a how people interprete emails in their story about "There's a Message in Every Email."  Punctuation, emoticons and other factors impact how your email is received and perceived by the recipient.
You could be completely transparent and authentic, but not truly speaking sincerely. Or truly sincere but perceived otherwise. How can you differentiate one from the other? I think that social media, when used properly, provides us an opportunity to be sincere in a more "natural" environment.
Why? Because the formality of email pitching gives way to the profile, pictures and personality portrayed in our LinkedIn or Facebook pages. Woul there be value in including links to our profiles when contacting bloggers and media? Possibly because face-to-face contact was previously required to achieve a level of familiarity. Now social media is helping to shape how our target audiences perceive us. If those profiles were contrived for other purposes, it would be very obvious. The sincerity factor would disappear.
I caution that the issue isn't to pitch or promote your product/service at every opportunity – though sincere, it lacks authenticity. I believe that along with participation, transparency, and authenticity, sincerity is an important element of marketing and PR.
What do you think? 
2 Comments
Additional comments powered byBackType
About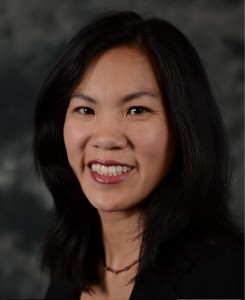 Cece Salomon-Lee is director of product marketing for Lanyon Solutions, Inc. and author of PR Meets Marketing, which explores the intersection of public relations, marketing, and social media.
This blog contains Cece's personal opinions and are not representative of her company's.
Marketing Blogs
Virtual Events & Meetings Blogs
Cisco Virtual Environments
Search Site