I attended the WITI Summit earlier this week, recapping the keynotes on the first day. On the second day, I attended three panel sessions on the Applied Cloud, New Opportunities in the Mobile Market, and Social Media Business Solutions. Below is my summary of these sessions:
Applied Cloud Panel Discussion
The panel discussion highlighted the benefits of cloud applications in terms of cost efficiencies, speed to implementation, scalability, and flexibility. Vanessa Alvarez, analyst with Frost & Sullivan, indicated that a hybrid approach (on-premise and cloud) may emerge which may ease issues with integration across multiple vendors and data.
While the benefits of cloud applications was discussed, the issue of data integration was present. According to R. Ray Wong, analyst with the Altimeter Group: " Integration is very hard. Going backwards to best of breed … People are going out to procure apps themselves. Integration has to come back to have same reports. Everything is coming back as have to have a good data architecture and how the business processes get tied back for reporting. Then can talk about data integration."
In the end, the possibility of SaaS suites will emerge.
Mobile Marketing
Mobile is becoming an integral part of our lives. The panel clarified that there are six types of mobile applications: 1. Communications, 2. Games, 3. Multimedia, 4. Productivity (email, calendaring, etc.), 5. Travel, and 6. Utilities (address book, task manager, etc.).
Considering that the US has double the number of smartphones than China, which is second worldwide, there is ample opportunity for marketers to leverage mobile. The key takeaway was to provide your audience with useful applications that address their needs. For example, applications for new mothers would be an interesting opportunity for Johnson & Johnson or other company targeting new moms.
Social Media Business Solutions
The panel consisted of representatives from Meebo, Paypal, and IBM. For me, I found how Paypal and IBM leveraged social business very interesting:
Paypal Leverages Social for Community Forum and Customer Service
Paypal is leveraging social media as part of the service's web self-service. The goal is to provide a long-term community to better understand the needs of their audience. For Paypal, the value is understanding the cost of product development and launch. With web analytics, they are also able to track customers and determine the path for communications help.
IBM Connects with Partners with Virtual Event
For IBM, they built a robust virtual event to learn from partners and provide them the information they need from IBM. 5,000 partners attended the virtual event live with 2,500 accessing the archive. IBM's goal was not to replace its physical event with virtual. Rather, they can be selective with face-to-face events, using virtual to supplement the face-to-face.
In terms of value, they reviewed the analytics to measure against their objectives, such as engagement, did the conversations continue beyond the event, or was the conversation at a deeper level.
About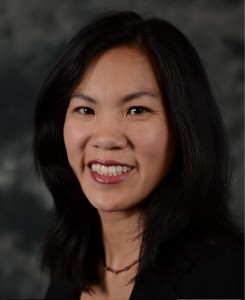 Cece Salomon-Lee is director of product marketing for Lanyon Solutions, Inc. and author of PR Meets Marketing, which explores the intersection of public relations, marketing, and social media.
This blog contains Cece's personal opinions and are not representative of her company's.
Marketing Blogs
Virtual Events & Meetings Blogs
Cisco Virtual Environments
Search Site