My apologies – I am having the damndest time getting the links to work. You can click on the Weekly Articles tag for previous issues:
Share and Share Alike – Todd Defren of PR-Squared brings up a good point that sharing information is integral part of social media.
Best Buy and Customer Service in the Same Sentence? –
MarketingPilgrim writes about a good customer experience. The tons of comments seems to indicate that the typical experience is less than stellar. But who knows, maybe Best Buy will start with business customers, which may slowly invade the in-store experience… Nahhh – I was just kidding!
Where's the Short Cut to Timbuktu – inmedia Public Relations Blog has an interesting post about media list building. As I've said before, don't rely solely on the media databases. Augment the research by reading the publications online or in print. 
LinkedIn for the Unconnected? –
CenterNetworks posted this article by Drama 2.0 regarding the value of social networks, specifically LinkedIn. Interesting piece about the value of social networks and who's truly participating.
You're Invited But… – Robert Scoble has an interesting point about attending the Google announcement of Android. When looking at early adopters and tech geeks, I think blogs like Scobleizer and TechCrunch should be given equal weight with the "big guys." It's about knowing your influencers…
Google's PR comes across as "only caring about big bangs." Last week I was in the Open Social press conference. Everyone else in the room worked for a big-name media outlet. Business Week. Wall Street Journal. Los Angeles Times. CNET. Barrons. etc. etc. Even TechCrunch was relegated to a phone-based seat and wasn't in the room. That tells me that Google's PR doesn't get the value of small people. In fact, if you were tracking the mentions of that press call you'd have seen my use of Twitter during it got mentioned many times on blogs. Google's PR didn't seem to even understand why Twitter was important. They also kept me from using my video camera during the press call (the only reason I got video is cause I carried a cell phone with me — they asked me to leave my professional camera out in the car). Compare that to presidential candidate John Edwards who let me film, even on his plane during "off times." And he has a Twitter account too. 
Listen to Me Now! – Paul Dunay posted an interesting podcast between Jim Nail, chief strategy and marketing officer at Cymfony, and Pete Blackshaw, executive vice president at Nielsen Online Strategic Services. Jim and Pete discuss what conversational marketing truly is – it's more than just surveying people or putting up a blog. It's about how to "engage" and "sustain" conversation beyond just the dollars and cents. 
Being Social Does Help –
I've gotten to know Tom Pick through his blog and he consistently provides actionable counsel for B2B marketing. In this most recent post, he outlines his experience with social tagging. I've used some of his tips for my personal blog and I've seen some modest results as well. And if you've wondered about the effectiveness of social media, check out this post from Mack Collier of The Viral Garden.
To Be Ethical Or Not is the Question –
Shel Horowitz authored a guest post on the IAOCblog about a Blogger Code of Ethics.
Hmmm, what disclosures should I be making now?? =P
Technorati Tags: Best Buy, blog ethics, conversational marketing, Customer Service, inmedia, media lists, LinkedIn, Paul Dunay, press conference, Scoble, social media, social networks, tagging, Todd Defren  
The Center for Media Research recently ran an article about how B2B journalists use Web 2.0 technology. More accurately, it looks at where these journalists get their information and use the Internet. The basis of the article was from a recent survey conducted by the Arketi Group.
I think this survey is interesting for understanding the trends that impact how reporters get their information and develop story ideas. However, I was disappointed in how little information there was about the methodology when I downloaded the two-page (yes – 2 pages)report.
After submitting my contact information (and I'm waiting for the sales call), I expected at least some insight as to what this meant and how many reporters were contacted. A title breakdown would have been helpful, as well as separating by the different industries represented in the survey. I would suspect that technology reporters would use some tools more than say automotive reporters.  Though I have tons of questions, here is a summary of results. 
The top five places that B2B journalists tend to get their story ideas from industry sources (90%), news releases (90%), PR contacts (89%), newswires (79%) and websites (74%).

 

I was surprised that "traditional" PR distribution channels ranked higher than new PR methods. However, I anticipate blogs (54%) and RSS feeds (51%) to increase.

In terms of how they use the Internet, 98% read the news, 97% read publications online, 97% emailing, 93% finding news sources. From my day job perspective, it was interesting that 67% watched webinars and webcasts, while blogs (72%), RSS feeds (59%) and wikis (52%) also ranked well.

I found this point interesting – 92% of reporters write for both print and online. To date myself, I remember a time when a Chinese wall existed between print and online reporters.

There are differing degrees of how reporters will use stories started in blogs. Some have reported from blogs directly (20%) or from "reliable professional news organization's blog" (16%). Interestingly, reporters are still wary about blogs – 18% would cite it as a rumor and 18% only if the information is confirmed by an independent source.

And for pitching stories to B2B reporters, the primary method is email, while the phone is the second preferred method.
Technorati Tags: Arketi Group B2B Center for Media Research New PR PR Public Relations Web 2.0
Malcolm Gladwell's book Blink explains how we can have "rapid cognition" in a blink in a eye. This can have us intuitively know why something is a fake, perceive a situation in a certain way or jump to a conclusion.I have to admit, I had a "blink" moment when I read TechCrunch the other day. They were soliciting questions in advance of their interview with John Edwards. I focused on the part about putting questions in the comments section, that I didn't realize that is was related to technology topics. Um – yeah!
I know, I know. So what did I put in the comments? Questions about poverty and how he can become the Democratic nominee with Clinton and Obama in the lead (check the screenshot). Sigh.
Just teaches me – take your time, read through everything and then respond. =)
Here is this week's of interesting articles. You can click on the Weekly Articles tag for previous issues:
Dell Pulling Out All the Stops – According to Now Is Gone, Dell is taking social media/conversation a step further with the launch of Dell Shares – an investment relations related blog. Maybe transparency and conversation is currency for this economy. Hmmm, consider buying some Dell stock.   
Digging It – Pro Net Advertising provides some simple tips for creating an interesting digg title. I haven't tried venturing onto Digg yet, so if you have other helpful hints, let me know. When New Best Practices are Old – CK brings up a good point about a recent B2B marketing best practices report that was just published. From her perspective, these reports merely add to the echo chamber of what is believed to improve a product launch, versus truly unveiling best practices on what is happening around us. She plans to unveil her top ten best practices shortly.
Ninja Tracking Skills – I just started reading Distilled and they're providing me with some interesting tricks for tracking web traffic. Very nifty indeed. So where's my num chucks and stars…
What Does Language Say About You? – Lois Kelly posted an interesting article on the IAOC Blog. Lois points out how our writing reflects who we are. She analyzed writing from three different CEO blogs and brought up some interesting points.   
Socializing Within the Enterprise – Read/Write Web has an interesting article about the use of social networking within the enterprise. This article raises what tools can/should be used in the enterprise and when. Personally, just more ways to have information overload =)
Brand Consumer for the Fan-sumer –  Jeremiah Owyang does a great breakdown on MySpace and Facebook. This raises interesting questions for the brand marketer in each of us.  
Search and Ye Will Find – First, congrats to Tom Pick for being named one of the top marketing blogs to watch. His article about how to truly leverage SEM is just an example of his approach to B2B marketing. Congrats again Tom!  
Technorati Tags: B2B Marketing blogging Facebook Linguistics marketing PR public relations search marketing social media Social networking web traffic Weekly Articles
Last week, Chris Anderson started the PR industry talking with his post about blocking over 300 PR folks.  Chris subsequently posted a follow up regarding the aftermath, where I posted a response in the comments. I debated whether it was worth expanding on those initial comments and I think it is.
I believe that Chris' email will be a catalyst in our industry to sit up and recognize what needs to be addressed.   The comments seem to fall into two camps: Why would Chris post all the emails, which may harm people's careers OR Thank you Chris for finally unveiling the evils of the PR spinmeisters/flacks. 
Let's be honest with ourselves. Chris isn't talking about the few folks who do their due diligence and provide a good name for the profession. He's referring to some of the tactics that are used in order to achieve the results that we're hired to do.  And please don't tell me you weren't guilty of doing this when you first entered PR. Heck, I sometimes make these mistakes when I feel pressured to show momentum on my weekly updates. 
So what are the underlying aspects of our industry that contributes to the "spam"? Here are PR Spam's 10 Points for Thought:  
Junior people staff put the media lists together and senior people don't review it.

Clients like to have big name editors/magazines on their media list, even when it's not appropriate. Makes them feel better, that's all.

Hoping that if you send out enough emails, one may actually get read and "resonate" with the reporter.

Agency doesn't have enough seasoned professionals on staff to do the work, so newbies pitch without supervision.

Too many accounts + not enough people to staff them = shoddy work

Relying too much on media databases. They're fallible – wrong beats, wrong emails, wrong phone numbers. Heck I've found info on people who left 6 months ago. Augment the research by going to the website and reading the print pub (if there is one). Even consider calling the switchboard to see if the reporter is still there.

Expectations weren't set based on the news/company being pitched, so someone has to pitch the reporter as a result.

Need to show momentum on your weekly updates. Pitch someone, anyone. Just put it on the update.

PR 101 – train on the fundamentals and document it. Raise of hands, how many agencies actually have documented the process for media pitching, blog relations, speaking opportunities, etc…Bueller?

Budgets don't represent the amount of work it takes to research and write intelligent pitches. Is this a reflection of budgets being too low or that the way we are doing the work needs to be reconsidered?

 
In the end, there is a lot about our industry that has contributed to us being called "flacks." Until we, as an industry, honestly acknowledge the bad practices and start putting together our own code of best practices, this will continue to happen at small and large agencies and in-house.  
This underscores the need to slow down, breathe and take a step back. High-tech PR is fast-paced. Providing good counsel and developing long-term relationships doesn't. 
I would love to hear from an agency or other professionals who have addressed this.
Technorati Tags: Chris Anderson Public Relations PR PR industry PR Spam

Uncategorized
So I'm planning to attend a few events this month. Let me know if you'll be there too.
Linked In Q&A: Fake Steve Jobs with Guy Kawasaki
When: 6:00 pm Pacific
Where: Computer History Museum @ 1401 N Shoreline Blvd., Mountain View, California 94043 US
Cost: Free
When: 6:00 – 11:00 pm Easter
Where: The Estate, 1 Boylston Place, Boston, MA 02116
Cost: $10. Currently sold out. Monitor the TechCrunch blog for tickets to be released. I believe there are only 200 left.
CenterNetworks Big Boston Brunch
When: 10:30 – 1:00 pm Easter
Where: Intercontinental Boston
Our goal as PR professionals is to determine how our efforts impact the company's objectives. There are lots of ways that PR is measured with regard to brand building and thought leadership. Since working in-house, I'm getting a glimpse of how PR directly impacts my organization's sales lead generation initiative and overall sales cycle.
The crude PowerPoint representation (to left)provides a rudimentary look at the sales cycle and how PR fits into this process. This is based partially on my personal PR experience, and some insights drawn from reading MarketingSherpa's recent report and other sources.
Simply put, there are four steps from identifying sales prospects to closing a sale with this prospect:
Prospect:

This is your target audience. These are the pool of people that you're trying to reach and educate about your product, service or solutions.

Lead:

This is when you are able to get the contact information from your target audience. This includes completing a contact me form on your website, buying a list of names, dropping a business card at a tradeshow, and other ways.

Qualified Lead:

Even if that person proactively came to your website and requested more information, you want to confirm that the person is truly interested in considering your company. You "qualify" the lead based on what the lead wants to do and if your company can provide what she is looking for.

Sales:

Through all this effort, the ultimate goal is to finalize the sale and secure a signed contract.

 
There are several ways that PR fits into this process, from building awareness to influencing the sales process. Here is how some PR tactics can be leveraged throughout each phase of the sales cycle:
Prospects – build and maintain awareness:

When preparing to consider a technology solution, prospects research information on the available companies and technologies. Being able to "touch" this prospect through multiple channels is key. Media coverage, research papers, trade show presence, speaking opportunities and blogs are a good way to reach this audience.

Leads – educate:

Once a prospect becomes a lead, education is important to move the prospect to the next stage. Webinars, podcasts, and videos (not the viral type) are ways to educate your leads, while creating a personal connection with your company.

Qualified Sales Leads – influence peer and industry:

A qualified lead is someone who is in the midst of weighing different options. In addition to education, this person will look to peers and industry experts to validate her decision to move forward with you or a competitor. At this stage, social media provides a level of community validation, with customers and analysts providing third party validation for your solutions.

Close Sales – build community: I remember hearing that it's easier to build business with a happy customer then trying to find new business to replace an unhappy one. Building a community helps you to hear about issues and respond to your customers, while building evangelists for your business.
In the end, each stage builds upon one another. One PR tactic, such as a feature article, may have more influence than another for a sale. However, developing a PR strategy that captures a prospect/lead at multiple points throughout the sales cycle, will have a stronger impact on that company's business in the long run.
The more I understand PR's role to drive this process, the better I can identify the channels by which to focus my attention on. And hopefully, identify the metrics that truly matter for underscoring PR's impact.
Technorati Tags: lead generation marketing pr public relations sales cycle

About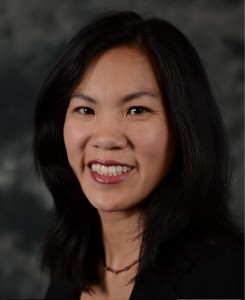 Cece Salomon-Lee is director of product marketing for Lanyon Solutions, Inc. and author of PR Meets Marketing, which explores the intersection of public relations, marketing, and social media.
This blog contains Cece's personal opinions and are not representative of her company's.
Marketing Blogs
Virtual Events & Meetings Blogs
Cisco Virtual Environments
Search Site